WHEAT RIDGE, CO - The Wheat Ridge Police Department invites its residents to adopt a cat through Foothills Animal Shelter's Working Whiskers program on Facebook and Twitter.
Working Whiskers program aims to help cats who are typically unsuitable to become indoor companion pets. These cats are in the program for various reasons, such as being too shy and scared of people, preferring the company of other animals, having issues with litter boxes, or having histories of living outdoors.
Not all cats in Working Whiskers are unsociable. Some are friendly and social, but they prefer life outside the house. Some who are less social are usually excellent mousers. Click here to know more about Working Whiskers cats today.
Adopters do not need to worry about the health of the cats. Foothills Animal Shelter ensures that the cats chosen for the program have been screened, spayed, or undergone neuter surgery, have a microchip implanted, and are vaccinated.
In turn, the shelter requests the adopters to provide a shelter in a barn, stable, outbuilding, or warehouse for the cats, complete with daily food, water, and necessary veterinary care.
Please take note that these cats are not regular house cats. Although, the shelter also provides a service for those looking to adopt a house cat.
Currently, Foothills Animal Shelter has a running event titled Seize the Meow-ment Feline Adoption Special for house cats. Until August 22, adopters can adopt any cats or kittens for a special adoption price. Come to the Cat Adoption Center to adopt any day from 10 a.m. to 5 p.m., with adoption visits closing at 4.30 p.m. Find many cat breeds with varying personalities. Check here to know the list of available cats for adoption.
For more information, call 303-278-7575 or 303-278-7577. Find Foothills Animal Shelter at 580 McIntyre Street, Golden, CO.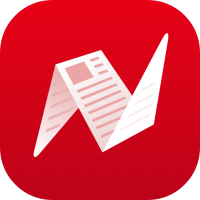 This is original content from NewsBreak's Creator Program. Join today to publish and share your own content.