GREELEY, CO - The City of Greeley officials are inviting the community members and interested stakeholders to help shape Greeley's future in transportation by joining the upcoming Transportation Fair on Wednesday, August 25. This is an open house to the Greeley on the Go program, which previously kicked off in May.
Greeley on the Go is the city's Transportation Master Plan. It serves as an effort to assess the way Greeley residents travel, determine the future of the transportation network, and later develop a roadmap to reach the goals.
This event will run at the Greeley Family FunPlex Outdoor Amphitheater, 1501 65th Ave. from 4-8 p.m.
In this event, participants of all ages are welcome to explore various activity stations and learn more about the program, including the transportation master plan's vision and goals, various investment scenarios, and potential transportation projects.
All of these activities will be available throughout the day, so guests can come and join at any time. Light snacks will also be provided.
The city also welcomes input from the participants. The program follows a set of guiding principles: inclusive, meaningful, accessible, impactful, and flexible.
Hence, residents who are unable to come in person can also participate online to view the project and leave some feedback. The fair will be held tandem from August 25 to September 8. Activities and information for the virtual event will be available here.
Greeley on the go is always open for inquiries. For those who would like to leave some questions or subscribe to receive updates about the project, fill in the form here.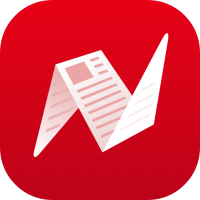 This is original content from NewsBreak's Creator Program. Join today to publish and share your own content.