WELD COUNTY, CO - As a part of the American Job Greater Network, Employment Services of Weld County is holding an in-person job fair on Wednesday, August 18 from 9 a.m. to 12 p.m. at 315 N 11th Ave., Greeley, CO.
This event will provide various open positions for both veterans and the public. Veterans are free to check the positions and apply from 9 a.m. to 9.30 a.m. Meanwhile, the event will be open for the general public starting from 9:30 a.m. until over.
Employment Services of Weld County serves as a workforce center at the local, state, and national levels. It connects residents and provides resources for employment, education, and training services.
Currently, the available services include Business Services, Colorado Child Care Assistance Program (CCCAP), Colorado Works or Temporary Assistance for Needy Families (TANF), Weld County Employment First Program, Employment Services Complaint System, Adult Employment and Training Programs, Job Seeker Events, and many more. Interested residents can check the full list here.
During the COVID-19 pandemic, Employment Services of Weld County is committed to providing service to the Weld County community. Despite being open with limited capacity, the office of Employment Services of Weld County is also ready to provide virtual services.
Additionally, through Employment Services of Weld County, The U.S. Small Business Administration offers assistance for working to small businesses in Weld County as a response to the COVID-19. Two National Emergency Grants have been created as well to help job seekers in Weld County. Learn more here.
For more information about this event, contact (970) 353-3800. Learn more about Employment Services of Weld County by contacting the Greeley and Fort Lupton offices here.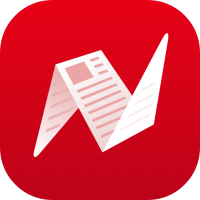 This is original content from NewsBreak's Creator Program. Join today to publish and share your own content.