DENVER, CO – To honor the life Dr. Martin Luther King Jr., the City of Boulder will be giving funds for local organization to create a creative event at the Martin Luther King Jr. day in January 2022. The city's MLK day will be held for 3 days from January 15, 2022, to January 17, 2022.
The major considerations of the potential selected event are the exploration of MLK's life and how interesting it is for the public. The more interesting they are, the more chance it will get to be selected by the Human Relations Commission and Office of Art and Culture.
The City will give $1,000, for each event, and $1,500, to $2,500 if the project requires art components. Some of the available categories for the MLK day 2022 include visual arts and crafts, music, theater, literary arts, dance, media like film or video, educational activities, festival or exhibition, history, architecture, and contemplative arts.
There are several factors of eligibility of the events. One of the main factors is the proposed event must be inclusive and diverse, considering the historical life of Martin Luther King about human rights and equality. The event also must be held on the said date by the City and free for all visitors.
The funds cannot be used for personal matters such as food, marketing, or office supplies. Any kind of in-person event must carry insurance as a part of the contract. The City will also not give the fund to the groups that have failed to meet the requirements in the past.
The applicant can send their proposal before 5 p.m. on Monday, September 13, 2021, through email at camachom2@bouldercolorado.gov.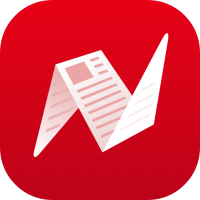 This is original content from NewsBreak's Creator Program. Join today to publish and share your own content.