DENVER, CO—The Mile High City is always lively with various events you can attend everyday. If you live in Denver or just happen to be in Denver this week, ranging from comedy shows to art tour, here are the list of free events you can try this week, from August 2 - 8, 2021
Free Live Comedy Show at The Irish Rover: Showcase of the Mondays!
Mon, Aug 2, 2021 at 7 p.m.
Irish Rover, 54 South Broadway, Denver,CO 80209
Sunset Cinema: Black Panther
Tue, Aug 3, 2021 at 6 p.m.
Sculpture Park, 1400 Curtis Street, Denver, CO 80202
Bring your chairs and blankets
Not Your Grandma's Bingo
Wed, Aug 4 at 7 p.m.
Mirus Gallery & Art Bar Denver, 1144 Broadway, Denver, CO 80203
$5 Beers, Wine, White Claws 21+
Barely Garcia at Mirus Gallery
Thu, Aug 5, at 7.pm
Mirus Gallery & Art Bar Denver, 1144 Broadway, Denver, CO 80203
Better Buzz Yoga at SUNI Jazz
Thu, Aug 5 at 4:30 p.m.
Chaffee Park, Tejon St and 44th Avenue, Denver, CO 80211
Yoga with Black Swan Yoga
Thu, Aug 5 at 7 p.m.
Washington Park, South Downing & Ohio, Denver, CO 80209
Summer Yoga Series at Cheesman Park
Fri, Aug 6 at 8 p.m.
Cheesman Park, 13th & Gilpin, Denver, CO 80218
Summertime Pottery Painting at Brewability & Pizzability
Sat, Aug 7 at 2 p.m.
Brewability Lab, 3445 S Broadway, Englewood, CO 80113
14th Street Public Art Tour
Sun, Aug 8 at 6 p.m.
Denver Arts & Venues
Meets inside the Galleria at 14th and Curtis Street
The Mile High City will always have something for you. While there are many paid events, the free ones will never lose its charm.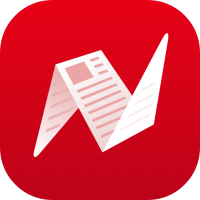 This is original content from NewsBreak's Creator Program. Join today to publish and share your own content.