Denver, CO – Dealing with college applications can be really hard, but Sameha Haque proves the journey was worth it. Coming from a small town in Delta, Colorado, she is now a third-year student at Denver University studying molecular biology and is planning to continue to medical school after she graduates. 
At first, she never felt sure about her application, whether she would get accepted or not. According to Haque, the whole process was very "daunting" considering she is a first-generation student of Bangladeshi immigrant parents. 
Haque's award-winning essay will be published by WRIT Large, a Denver University publication that features exceptional academic writing in a wide variety of disciplines. The essay is about colorism, which is something she personally experienced as a woman of color who lived in a majority white town.
While Haque says being a person of color at DU was sometimes difficult, she also says experiences like the Equity Science, Technology, Engineering and Math (E-STEM) program gave her the opportunity to develop a community. She travels and discovers new opportunities. E-MINT creates a means of academic success for students who enroll in DU and come from historically underrepresented groups in STEM areas. 
She added that meeting other STEM students with a similar background has helped her realize that she is not alone in the journey. 
The donors made it possible for Haque to attend the University of Denver. With the Chancellor's Scholarship, she says that the cost of studying at Denver University is very similar to public institutions. With many opportunities and choices, she is truly grateful for the moment she has in DU.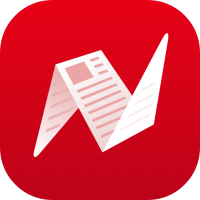 This is original content from NewsBreak's Creator Program. Join today to publish and share your own content.