Denver, CO – The latest report from Denver's Innovative Supportive Housing Social Impact Bond initiative said that the program has reached hundreds of people with chronic homelessness, decreased their time in jail, and improved their well-being through accessible healthcare.
In 2014, the city calculated it costs around $7 million a year to help people 250 with chronic homelessness. At the 2014 Clinton Global Initiative, Mayor Hancock announced the Social Impact Bond initiative, and launched the program in 2016 in partnership with the Colorado Coalition.
"This partnership proved what we've always known - housing is the solution to homelessness, especially when the appropriate supportive services are made available," said John Parvensky.
For over three years, 724 randomized people have been used as controlled trials to track the outcome of this program. The Urban Institute Researchers who led this evaluation also monitors the Criminal Justice System Outcomes, Health Services Outcomes, Housing Stability Outcomes, and Program Cost Findings.
Denver paid in total $9.6 million for housing stability payments and the jail day outcomes payment. The project was so successful that it exceeded the contractual threshold where investors agreed to share the success payment with the vendors.
The Executive Director of the Denver Department of Housing Stability, Britta Fisher, said the research is a proof that the program is working and the city needs more programs like this.
Denver is planning to continue to invest and support the affordable housing initiative, although the closing payment to investors marks an end to the formal program. The project is will be continued through the Denver's Social Impact Bond with the City's General Fund budget.
The city recently renewed contracts with providers and researchers to continue providing supportive housing and evaluating the results, so that all current Social Impact Bond participants remain housed and are eligible for supportive services in 2021.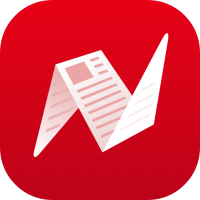 This is original content from NewsBreak's Creator Program. Join today to publish and share your own content.