Denver, CO—Chris Patillo and Emilize Momplaisir, 21 years old, are assisting in developing plant-based foods of the future, from concept to commercialization. Both are JWU Charlotte's first internship at the North Carolina Food Innovation Lab, or NCFIL, Kannapolis.
The NCFIL is a new Good Manufacturing Practices (cGMP) pilot program aimed at speeding up plant-based food research, development, and commercialization.
Patillo and Momplaisir work with a variety of clients, including farmers, entrepreneurs, NC manufacturers, food corporations, and start-ups to create new plant-based food products.
"I'm part of something that is leading the food industry in plant-based beverages and meat alternatives," Patillo recently explained.
Momplaisir, who applied for Food Science bachelor's degree program, learned a lot of things such as food in microbiology, sensory analysis, and research and development during the internship program.
Some of the equipment and technologies used are cutting-edge. Both interns are working on retorts, subcritical extractors, fluid bed dryers, Bühler twin-screw extruders, and scraped surface heat exchangers, among other machinery. Momplaisir claims she is using equipment and materials she hasn't been able to get her hands on before.
Cindy Calhoun, a senior food scientist and product development leader at the lab, said that Momplaisir gets to exercise her creativity in culinary, and sense to combine food ingredients with manufacturing to a high level. She was hoping that her work would one day be published.
The NC Food Innovation Lab is part of a wider plan to create 38,000 new jobs and raise agriculture revenue by $10.8 billion in North Carolina. North Carolina aspires to be the leading state in the field of food and nutrition technology. And JWU is right there with them at the point where creativity and innovation collide.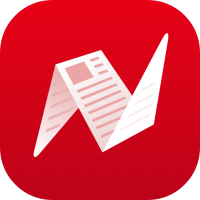 This is original content from NewsBreak's Creator Program. Join today to publish and share your own content.