Some restaurants have a defined cuisine or exclusively cater to early risers or those looking for a late-night bite. Carbon Cafe diverts away from this mentality with their edgy, all-day eats that transform known dishes with elements of surprise. Dishes like grilled cheese and pizza sound familiar, but they are reimagined on their new menu.
The center bar would grab anyone's attention upon walking in. It is a spot where you can grab a glass of local beer and watch the chefs cook. On the other side, the ordering station makes up the other half of what comprises the Carbon Cafe experience, which entails ending a meal with a homemade doughnut or beginning the day with one. A doughnut and coffee is the expectation but here it can be dunked into a beer for a different type of buzz.
The industrial style and modern interior allow their personalized touches to stand out even more. The staff encourages eaters to make their mark on the restaurant by setting out chalk pens for people to decorate their blackboard walls. Names, slogans, mottos, even pictures create community graffiti that pushes them further from the conventional.
Many elements of their dishes are made in-house to ensure that patrons taste these childhood favorites in their purest form. The store may have them in easy access but in order to bring their special touch its all in their hands. They're stewing sauces, kneading bread, and decorating the plates that allow them complete ownership.
A grilled cheese made of white bread and vibrant cheddar cheese is a mother's go-to, but on a restaurant menu, it needs more. Carbon Cafe makes its own brioche bread with a richer flavor than any pre-sliced counterpart. It toasts evenly because of the pads of butter spun among the dough. The golden color from the egg yolks begins to take on brown and bronze hues as the pan does its job.
The crunch on the exterior juxtaposes the blend of cheddar, provolone and velvety cheese sauce lusciously smooth. It coats the bread but tugging it apart makes it mistakable for a fried gooey mozzarella stick.
Inside the sandwich lies more than the trifecta of cheese. Their fried avocados are more than an appetizer, allowing this dish to act as a lunch or breakfast item. Avocados usually served cold, achieve an almost-melted texture. It intensifies the nuttiness in the cheeses while giving earthy freshness as well.
The nostalgia is far from over as any middle-schooler knows the exhilaration of coming home to pizza bagels hogging the oven heat. The doughy yet crisp bagel gets soft from the tomato sauce, cheese, and pepperoni pieces. Carbon Cafe implements the beloved elements of pizza but plays to their own strength. Thus rather than the bagel acting as the base, they replace it with sweet doughnut holes.
No brick oven is required for this pie, instead, it's baked in a mug, making it an easy replacement for a cup of joe. The sweetness of the dough and the hint of spice in the pepperoni develop a fuller flavor combination. Completely enveloped in broiled cheese, this mug masterpiece is definitely something to raise a cheer for.
It might be hard to shake the idea that doughnut holes are meant to be a sugary indulgence. Carbon Cafe acknowledges the guilty pleasure and creates a french toast without the toast. This bread pudding breakfast is composed of doughnut holes held together by a thick custard batter.
Carbon is an inclusive space, and this was emphasized by communication from the staff and the welcoming nature of its environment. Much of their menu can satisfy vegetarians or those looking for healthier options.
They understand that everyone deserves to get a little messy by going straight for a huge meatball grinder. This sandwich is beyond satisfying with their beyond burger alternative. Additionally, their shreds of jackfruit replace carnitas in the breakfast burrito or bowl. It absorbs the spiced flavor and strings apart like expected.
This spot surpasses the expectations that come with a simple cafe. This anytime-eatery has the atmosphere of going out for a fun bite with friends while also making you feel at home. The environment is one that is hard to leave, especially when leaving means having to walk by the doughnut case and avoid sitting back down for another plate of their frosted favorites.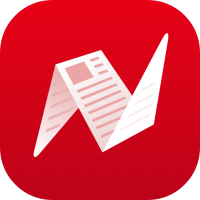 This is original content from NewsBreak's Creator Program. Join today to publish and share your own content.