Upon first glance, Dos Santos is not the Mexican restaurant most people remember going to as children. The chic, modern interior has an industrial feel with an exposed ceiling and bricklaying uncovered on the back walls. The front is composed of windows letting in as much natural light as possible. Normally, the bursts of yellows, greens, reds and blues cannot be hidden in the family-owned restaurant serving the finest eats to everyone in town.
However, we are in a new era of Mexican dining, and that is not what you'll be seeing at Dos Santos. With that being said, the vibrancy is not lost – instead, it's the food and the drinks that provide the liveliness. All the vibes of a fiesta environment are maintained and accentuated at Dos Santos, and the chefs can be seen immediately on the front lines once you enter into their oasis. Their smiles and laughs represent the family that this community has cultivated, along with the playful food.
Whether your Mexican restaurant of choice is Illegal Pete's or Chipotle, there's something about starting a fiesta with chips that cannot be replaced. Even though they don't come to the table immediately upon arrival at Dos Santos, you can place your order instantly to have this tin basket overflowing with warm chips to nosh on while scouring the rest of the menu.
At other restaurants, chips are usually flash fried and finished with salt, like a Mexican take on a french fry. At Dos Santos, these chips get a special treatment as they are dusted with chili and spice to make them even more addictive. They each have numerous air bubbles to signify that, yes, they are going to make a satisfying sound when biting into it. Pieces might shatter everywhere, but hopefully most end up in your mouth. The seasoning is not overpowering or fake; it's the spice that makes its way into most Mexican dishes now brought forth in a new way.
Dos Santos also offers a flight of salsas or guacamoles as a dipping partner. The guacamole has added excitement with lime, tomatoes and cilantro that bring out the tame avocado richness. Dos Santos offers innovative renditions like fruits that are in season, nopales (cactus), pepitas (pumpkin seeds) for added texture and even bacon (because everyone likes that hint of salt). Their salsas are made in-house and have a refreshing taste from the tomato or tomatillo (green tomato) base.
Their chips are also featured in two other appetizer options: the chicken tinga chips and ceviche. The chicken tinga is their upscale ode to nachos. Instead of the neon yellow, plastic "cheese" sauce that may or may not contain what it says it does, Dos Santos has used their barbecue-style, shredded chicken to coat the majority of the chips instead. Then, a light snowing of cotija cheese brings in the subtle reminiscence of nachos. The already spiced chips get another helping of flavor with the sunset orange pop of habanero sauce that is generously drizzled over the entire plate; it has the smokiness and spice of chili de arbol, making it addictive.
This carrot habanero is not something you'd find anywhere else. The toppings are stripped to just the essentials of sweet onions, cilantro and cotija cheese along with the strands of pulled chicken. All together, these ingredients create a bit of lightness to this dish that is unheard of in true nachos. It's a fun way to begin a meal with chips that are more than just chips and a dip.
A more refreshing take for the chili-spiced chips is the ceviche, which showcases tender, lime juice-bathed shrimp. The acid breaks down the protein, which coats the shrimp with a light shade of pink that occurs after cooking. The lime flavor carries through tremendously in the verde salsa that lies beneath the tower of seafood. Cilantro packs a fragrant punch and brightens up the dish even more. The jalapeños decorating the side of the dish also offer some spicy notes. Then, for a crisp, textural component, there are vinegar-soaked, purple onions that have transformed into a magenta color. Mellow in flavor compared to raw onions, the vinegar brings out the natural sweetness that these onions have. On a beautiful summer night in Denver, this is the perfect plate to share out on their front deck.
For the main attraction, Dos Santos specializes in tacos. This part of the menu is perfect for the Taco Tuesday you always have in mind when the day rolls around. Each taco is offered singularly which makes for mixing and matching to come easily. For returners, it's easy to just get three of your favorites. However, when the day comes for trying something new, Dos Santos is here for it. Ranging from land and sea to plant and animal, their variety allows for all eaters to rejoice in the options provided.
A popular choice is their version of carnitas. With pork that has been braising for 12 years, Dos Santos is waiting for the moment that you get the joy of eating the shredded meat. Since it has all that time to braise in its own juices, it has no choice but to break away from the bone and resemble threads of string cheese. They pair it with an herbaceous green sauce that is loaded with tomatillos and cilantro to cut the fattiness of the meat. The finishing touch is pickled red onion that shines with a magenta hue but also acts as the vinegar element to complement that bright sauce below.
The carne asada has a smoky flavor that pairs well with the meat. It's a bit charred around the edges but still perfectly tender. Dos Santos keeps it simple with an intense bite of raw onion which is mellowed out with sprinkled, authentic cotija cheese. Finally, a pop of greenery from Mexico's favorite herb – cilantro. All the flavors meld together on a corn tortilla that has the fresh and sweet maize taste. What they are doing isn't rock science, but it's exactly what you need.
Since Dos Santos has a modern, upscale aesthetic, they take you above and beyond a classic meal by reinventing fried shrimp tacos. Though they do offer the typical Baja style fish, the shrimp is paired with a light coat of breading that makes for a unique, fun twist. The shrimp is tender and has a pure flavor even with the added fried element. You get the airiness from the beer in the batter, and they are as amber in color as a refreshing IPA or lager. The crispy exterior gives a creative, textural element that makes it seem like you ordered a hard shell taco or put a handful of potato chips in your sandwich for lunch. As a nod to Baja style, they drizzle on some aioli for a hint of richness and kick from the haberno. Again, they bestow their amazing pickled magenta onions for acid and fried leeks for a sweet onion accutremond.
For true seafood lovers, they have an Asian fusion taco that takes the inside of a poke bowl and morphs it into a taco. With a lettuce wrap to maintain the lightness of the dish, cubes of raw tuna are accompanied by fresh green avocado, which is typical in any poke bowl. They also add cabbage for crunch and a lime aioli to add some zing to the dish. This definitely goes beyond what your neighborhood Mexican joint is serving.
They haven't forgotten about our vegetarian friends, either. As a new rising star of the vegetable scene, the charred cauliflower is a must-order taco with its chili spices and all the flavor from the grill. With guacamole to soothe the heat, these tacos definitely hit the spot.
In the other corner is a vegetarian's chosen vegetable when looking for a hearty meat replacement: the mushroom. It definitely lives up to its status, as this taco is packed with flavor. On the other tacos, cotija is gently sprinkled on top like the first snow; this one, on the other hand, gets some special treatment. The cotija is griddled, giving a juxtaposition between the crisp crust and the melted, oozy interior. It gives additional decadence to the taco and makes it taste like a vegetarian quesadilla if you fold it over. It's a great menu item that anyone would enjoy.
Though the environment might look novel, the taco fiesta at Dos Santos will still commence. The conversations will swirl around just as the bartenders mix another round of margaritas. The patio is perfect for those late summer nights filled with terrific food and even better friends. The community is alive and well at Dos Santos – it's just waiting for you to be a part of it.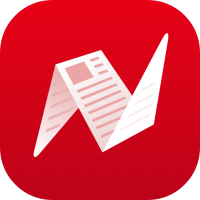 This is original content from NewsBreak's Creator Program. Join today to publish and share your own content.