In their song "Make it Sweet," Old Dominion famously sang "Just trying to keep up with the Jones at the end of the block." While they might not have been referring to Local Jones Eatery located inside the Halcyon Hotel in Cherry Creek, the lyrics fit this fresh spot quite nicely. They epitomize the farm-to-table Colorado mentality, sourcing ingredients well and cultivating a welcoming environment that others surely want to emulate.
Now that dining in has expanded returned, this gathering space can once again be enjoyed by patrons. The ambiance is akin to entering a lovely summer home. The space is furnished by green velvet armchairs, suede yellow coaches and sleek booths that wrap around the spacious restaurant.
Their potted plants and succulents sprouting from floor to ceiling make it feel like a trendy home oasis. Local Jones intertwines a modern aesthetic with a retro flare to make their dreams of being a neighborhood joint come to life.
They keep the brightness going as their hummus arrives with a magenta hue that almost feels like an homage to cherries. Instead of lending itself to sweet, it has an earthy bitterness from beets that compliments the fruitiness of the olive oil. In order to pick up as much of this smooth dip as possible, there is crudite made in house triangles of pita ready for the job. Peaking through is the flavor of mint, as little pieces imbue the dish with added freshness and greenery.
A roast chicken might be a staple for household dinner, but their bird gets an upgrade from smears of lavender butter underneath the skin for a nice basting. It acts as a tribute to the bloom flowers the line the streets of Cherry Creek. Rather than an overwhelming perfumed taste, it offers slight earthiness in a new medium. Basting in this fashion allows this layer of fat to render a finished product of succulent juicy meat.
Their burger appears right off the press with cheddar cheese dripping down the side and gripping the bun to secure it. Keeping with the midwestern mentality when it comes to burger prep, they utilize caramelized roasted onions as opposed to the harsh, raw red onions. It offers a counterpoint of sweetness and allows for the acidic crisp pickles to round out the flavor profiles. A final swipe of their homemade aioli is the creamy finisher. While a simple blueprint creates a burger, it's the thoughtfulness behind the ingredients and assembly that makes it more than just fast food.
Their homestyle menu includes a rotating pasta dish. Sometimes ribbons of pasta dough get dunked into boiling water until al dente is achieved in order to begin their pappardelle dish. These long waves grab onto their thick beef ragu and hold tight to the sweet ruby tomato sauce. As the tomatoes simmer away, it breaks down the toughness of the meat, leaving shreds intertwined with the noodles. Paired with an array of herbs, this Italian art form is ever-present on the plate. The following visit they may showcase their agnolotti–stuffed pasta that appears like wrapped candy. These tiny presents bring together whipped ricotta and rustic mushrooms for a balanced duo.
Local Jones presents their steaks cut against the grain, so patrons see the contrast in the deep brown sear and vibrant pink center. The steak is often accompanied by one of their house sauces in order to impart more flavor to an everyday dish. They combine the creaminess and tingle of heat in a typical horseradish sauce with the herbaceousness of tzatziki for one. As a toast to summer, they are pairing their butcher's cut with a vibrant chimichurri to taste the greenery of the season. It has parsley and basil that do the heavy lifting, while garlic and lemon juice notes come through as well.
No true get-together is complete without a sweet element. This is taken to heart at Local Jones as their menu boasts mocha tiramisu, dulcey budino and bananas foster cheesecake to name a few. A spoonful of the mocha tiramisu brings the revelation of how chocolate hasn't been a more prominent factor in tiramisu elsewhere. The dulcey budino defines luxury, as the smooth custard grips onto the spoon.
While Local Jones is still one of the new kids on the block, they have immediately made themselves at home in the neighborhood.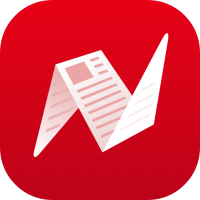 This is original content from NewsBreak's Creator Program. Join today to publish and share your own content.