The University of Denver is a predominately white institution. However, in the neighboring streets, there are numerous ethnicities represented by way of restaurants. Students have the opportunity to explore the globe without traveling more than a mile away from campus with the help of food replacing the need for a plane ticket. 
The ethnic breakdown of DU undergraduate students shows an unsurprising statistic, with the majority of students identifying as white at 69%. The most underrepresented students are Pacific Islanders and Native Americans which are under 0.5%. African American and Black students make up a small piece of DU as well; with just over 100 students, they account for under 2%. Finally, the Latinx community represents a little bit above 9% of the community, while the international students are represented by 8%. 
This predominantly White American makeup explains some of the meal options offered right next to campus. The greasy American guilty pleasures are housed at Fat Shack, which specializes in anything fried from mozzarella sticks to chicken fingers, and even Oreos for dessert. A couple of restaurants down is a typical hot dog joint, Mustard's Last Stand. Their love for midwestern, Chicago-style fare is ever-present in their menu of ballpark Vienna beef dogs and Italian beef sandwiches with the meat sliced paper-thin and piled with the heat of giardiniera. 
Even with being one of the least diverse campuses in the country, traditional Indian, Lebanese, Mexican, and Chinese restaurants have decided to also call this neighborhood their home. 
"There are international students that become very homesick being so far away from their families, but after one taste of some of our dishes they tell me they feel like it's their grandma's cooking in the kitchen," said Michael Ma, chef, and owner of Yum Yum Spice, a traditional Chinese Szechuan style restaurant. "It's amazing when they try our food for the first time and are surprised how much it takes them right back home."
Yum Yum Spice is among other ethnic restaurants that decided to give a location by DU a shot and they have seen it pay off tremendously. The majority of patrons tend to be the Asian international and the Asian American students that dine with them. The restaurant has been passed down by generations in order to cater to the hungry student body. 
They pull recipes from their ancestors who lived within a culture that prioritized bold flavors coupled with spice. Yum Yum Spice has two menus to offer diners, one a true emblem of their Szechuan culture and the other a hybrid to cater to the American palate. This offers an easy transition from the comfortable to the delicious unknown. American-Chinese food has coined orange chicken, but their dry pot is composed of wok-fried aromatics like garlic, ginger and chili that pairs with any protein, including pork intestines, to bring the culture of China to campus. 
Yum Yum Spice's traditional dry pot dish is served in a miniature wok to represent its special cooking vessel. 
There are not as many Middle Eastern exchange students that study at DU. Nevertheless, Jerusalem Restaurant has been providing authentic Lebanese food to all types of students for more than 40 years. "This restaurant opened because we wanted to start a dialogue between different cultures," said Ruba Wahdan, the owner. "Many people have tried food from all over Europe, but they haven't gone as far as the Middle East just yet, and that's why we are here."
Their chicken and beef skewers, known as kabob might not be all that outlandish for some, they also show their expertise in preparing more unique proteins. They stuff cornish hens with a combination of rice and lentils that strays from the typical Thanksgiving turkey stuffed with bread. They also add warming spices like paprika and allspice to their stuffing mixture along with tomatoes and onions for a more vibrant tomato sauce. The result is a succulent miniature chicken, bursting with flavor. 
Jerusalem understands their ability to bring their own culture to Denver but wants to create matrimony of what Coloradans also want from their food too. "Typically, Lebanese food is prepared with a mixture of oils and it tastes amazing that way. But we know that Colorado is filled with healthy eaters, so we have tried to make the recipes we know and adapt them to fit this lifestyle," said Wahdan on behalf of her team. They enjoy this intertwining of the two places that mean so much to them. 
Jerusalem, a small easily missed eatery, serves up authentic Lebanese food and is known for their baklava, a combination of flakey phyllo dough, salty walnuts, and sweet honey caramel. 
Both Yum Yum Spice and Jerusalem have a strong history of feeding the University of Denver community. They have opened the gateway to other ethnic restaurants to present their delicious culture to all those who are willing to explore it. Serene Cuisine of India opened its doors on University Boulevard a little over a year and a half ago with the intention of presenting their culture to one of American's biggest melting pots. 
Owners Amarendra Sarma and Niru Basne saw the number of ethnicities represented in the city of Denver and believed that their love for their cuisine of India would fit right in, "We want diners to enjoy our food and the cultural experience that it brings. These recipes don't just need a certain spice mix, they need attention and techniques that we have learned from watching our families make it."
Diners are able to embark on this culinary and cultural experience with the Serene staff when they order dishes cooked in a traditional Tandor oven. These aren't the average electric oven, instead, these are made from clay, and with one opening at the top, the fire beneath creates an intense heat along the sides. They stick naan and roti bread to the edges and stick skewers for the perfect caramelization on meat. 
A clay tandoor oven is one of the primary cooking vessels in Indian culture. This one has naan bread bubbling as it cooks along the side. 
These restaurants demonstrate that people bring their culture wherever they go. Food is a tangible way to express one's culture and showcase the feeling of home even in remote places. "It's the last vestige of culture that people shed," said Jennifer Berg, New York University's director of graduate food studies. People often lose the way they dress or speak, but it's the food that can bring all those memories back with one taste. It can also create memories for the first time when people break from their comfort zones with new food. 
"I have definitely expanded my comfort zone with food, especially through the convenience of having it here on campus," said Meg Halvorson, a senior at the University of Denver. "My family is from Norway but we rarely eat traditional Norwegian or Scandinavian food at home. Here at DU, my friends and I go to Jerusalem religiously. I like the spice in the gyro platter, it's definitely not something I could make at home." 
Not everyone is a chef by nature, which can make home-cooked meals repetitive. Therefore, since the University of Denver has outlets for cultural engagements, students are utilizing this opportunity. "As an International Studies major, I love traveling and immersing in other cultures, but with COVID that can't happen right now," said Jackson Garske, a junior who planned to study abroad this past fall quarter. "It's not like exploring the markets in Thailand, but eating the pho from Pho Saigon Star is far from the chicken soup my mom used to make and I love that about it." 
Both Halvorson and Garske feel lucky to have these resources around them because it would be easy to fall back on fast food chains without them. The University of Denver food scene offers students the excitement of trying Osaka street food like takoyaki, pancake balls with fried octopus, topped with an umami sauce and creamy Kewpie mayo from Tokyo Bowl. They also have the luxury of being daring enough to try tender beef tongue wrapped inside a corn tortilla from Tacos El Metate. 
The level of diversity living within the classroom walls of DU is subpar. Therefore, it should take some notes about the lively diversity growing just down the street.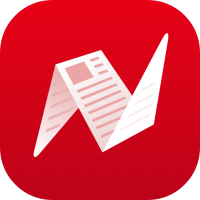 This is original content from NewsBreak's Creator Program. Join today to publish and share your own content.