Social media has forced its audience to perceive life in a certain light – everything has to be in accordance with its unquestioned rules. This spans fashion, beauty and has even corrupted food. Instagram food accounts can show the most indulgent treats, where milkshakes are adorned by candy, cookies and frosting before being brought to the table. A single straw with whip cream and cherry is no longer sufficient, it needs to be grandiose and eye-popping.
The same goes for works of art escaping the world's most acclaimed kitchens. Dishes require showcasing monochromatic color schemes, fluid patterns and delicate designs brought together by tweezers and complex molds. This fixation with immaculate plating bypasses the core of a perfect dish––the flavor. Therefore, in an ode to David Chang's Netflix series "Ugly Delicious," straying away from the perfect aesthetic and enjoying meals based solely on flavor profiles should be taken into account. His should show to be called "Unexpected Delicious" because nothing is more satisfying than when a dish causes the ends of your mouth to curve up into a gentle smile as it roars with surprising flavor. This concept screams hole in the wall, multi-generational eateries, and that is exactly what can be found at the unsuspecting restaurant location in a strip mall.
Jaya Asian Grill, in the shopping center at the corner of Colorado Boulevard and Mexico Avenue, specializes in four cultures of Asian cuisine: Chinese-Cantonese, Thai, Singaporean and Malaysian. The restaurant represents authenticity as its decorations are minimal, leaving room for the flavor to be the reason you return for your South Asian food fix. Although the menu has options for those that stick to orange or kung pao chicken because the Panda would have suggested it, this is the type of restaurant where letting the waiter order their favorite dish would turn into a roulette that always ends with you cashing out.
One spin and the result was steam rising from the traditional Nasi Lemak ($12.95) dish. A beloved classic found in Indonesian households–the crispy wok-fried chicken. It has developed the thinnest crust that emulates the snap of a chip ripped straight from a bag of Lays. This creates a protective layer to encapsulate the succulent meat that is hidden underneath. Its slightly reddish hue indicates the dredging has multiple layers of spice mixed throughout. A crucial aspect is the coconut milk rice that lays as the base for all the other layers to mash up together. It has that bright coconut fragrance but not anything that would take away from the rest of the components. Each aspect has its own rightful spot on the plate–the boiled peanuts, hard-boiled egg, steaming chicken and pickled vegetables. Customers are left to their own devices to navigate how to get their perfect bite.
This dish calls upon all types of taste, salty from the roasted nuts, sour from the pickled veggies, sweet from the coconut, umami from the chicken and bitter from the fried anchovies. Another prized addition is their house sambal sauce which combines the sweetness from shrimp paste with the heat of Chinese chilis. The deep red sauce can accentuate any protein it's paired with. Each element is an unlikely combination to any American food that grazed our childhood kitchen counter but it is a proud staple in South East Asia.
The wok fry really works for getting the extra crispy texture to all their signature dishes. It's as addicting as the American-style fried delicacies from french fries to doughnuts. Rather than the traditional batter of dough that surrounding southern favorites–the wok makes it a bit lighter and just perpetrates high heat. There's no fear with frying as Dungeness crab and lobster receive this authentic treatment. The stir fry technique is a favorite, Jaya also goes the other direction with low and slow methodologies to achieve peak tenderness. The curries showcase their versatility by creating a hearty heartwarming stew that's brightened by coconut milk or fresh herbs. The Penang Curry ($12.95) has the greenery of basil. The Duk Curry ($12.95) is a fruity alternative with pineapple and lychee to offset the spice with sweetness and acidity.
Most restaurants pass out bread that they rarely expect patrons to finish. At Jaya, forgoing their version of bread would be a mistake. To the naked eye, the Roti Canai ($5.95) resembles naan or pita bread. Upon further investigation, however, the flakey layers begin to expose themselves. Each sheet of dough is as thin as paper but loaded with rich, buttery flavor. It shows its lamination similar to ripping into a croissant in the morning. While alone, this plate of bread is easily demolished–they offer it a companion. A generous amount of deep red curry–it might seem like too much is in a large cup right along side it. It stars red chilis and is complemented by garlic, ginger and lemongrass. The soft flat bread soaks it up effortlessly like a sponge. If there happens to be excess, the cup is the perfect vessel for drinking.
Jaya can be great in terms of executing Americanized Asian food that we have all come to crave, but it also allows for a new cultural integration with flavors, combinations and textures that can become your new cravings. With large portions and friendly staff, it has become my post-yoga treat, as well as my highly anticipated lunch for the following day.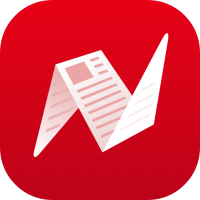 This is original content from NewsBreak's Creator Program. Join today to publish and share your own content.