Photo Credit: Upsplash.com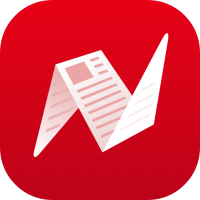 Going camping but don't want to be cramped up against other campers? Learn how to find BLM lands and camp for free in great outdoors, truly remote camping, off the grid.
You've heard of the Bureau of Land Management and free camping, and you know it's a thing, but how do people find BLM land and if they are allowed to be there? Well, you're in the right spot! Let's learn how to find BLM Land.
First, before we dive into how to find BLM land, we should mention this. You're on your own with BLM land camping. No Rangers, no power, no bathrooms, and no help for emergencies. Also, generally no cell service either. You need to prepare and research where you are going. It will most likely be a wonderful trip, but it's responsible for us to let you know that you should head out there with the items you need and not expect to get them once you're there.
At a minimum, you are going to need some basic items when you go camping on public lands. Here are just a few BASICS that you should be sure you have: Water as you cant guarantee you will access clean water off-grid. Food, well, this is obvious, isn't it? First Aid, yes, you will need to have the ability to apply basic first aid to yourself or a loved one in the event of an emergency. Finally, a map, and I'm not referring to your phone. While phones are a great source of mapping and directions around town, the data of cell phone companies just can't be relied upon when you are out exploring off-grid.
The Bureau of Land Management manages over 240 MILLION acres of land in the USA. Fortunately for us, it's here for us to use and enjoy! Many people have heard that using BLM land is possible, but because it isn't advertised like National Parks, many people don't know much when it comes to actually get the info needed to go explore this wonderful land or how to find BLM land.
The first and most obvious step to take when gathering info on how to find BLM land is heading to www.blm.gov. There you will find more info than you know what to do with regarding rules, maps, activities, and missions related to the preservation and use of BLM managed lands.
On the right-hand side of the home screen is a link labeled "Visit", clicking that link will take you to a search page within BLM that will allow you to search by state and filter by recreation activity type (camping, hunting, RV, etc). It's a great resource that will get you started in the right direction when starting to plan out your next adventure.
Many people assume that BLM camping is all free, and while many areas of land are free to camp, some areas have a day-use fee area, they refer to these as "Developed Camping Areas" and in these areas, you can usually find vault style toilets, designated fire pits and sometimes a picnic bench. In these Developed Campgrounds, there is a pay station (unattended) where you can place your fee in an envelope and tear off the receipt portion to leave fixed to your campsite so passing rangers (if they come by) will see you paid.
The other portion of BLM camping is called "Dispersed Camping" and this is the BLM camping you imagined, finding your own secluded spot and setting up camp. You can disperse camp for up to 14 days at a time for free but must move your site on the 14th day if you plan to stay in the area longer.
This is a great option to explore and really soak up the true camping experience. However, keep in mind. You can't just drive off into the woods anywhere. Most BLM land has rules saying you must travel only on designated roads and can only travel off the road a certain distance to set up camp. Each region will have more info for each parcel of land you go to.
While I definitely use BLM.gov, I also use a variety of phone apps to locate and use BLM (and other) public land free camping. My go-to apps are currently "Campendium" and "Ultimate Campground". Both of these apps are invaluable to the avid adventurer.
You can sort camping locations by type, amenities, public or private, free vs paid, etc. Each has an interactive map used through your phone that will give you details, locations, and directions to the site you're looking for. On both apps, filtering search results to "free" and "public lands" will greatly narrow your results to not only BLM land but other free public land areas.
Also, there is an app named "The Dyrt" that is a very helpful resource when you are looking for nearby campgrounds that you won't find in most places. After all, the point here is to find a new adventure, not the same ol' "pay to play" fee campgrounds.
We bust this app out about 10 times a day when nomadically traveling to our next unknown destination, and hey, we like it that way!
Also, while the information on the BLM land website can be a bit overwhelming and confusing to navigate, you can also search your local BLM area office for more specific information relating to your area. This can be helpful as well. There you will find the phone numbers and local policies related to your location.
Also, it's worth mentioning that free public camping isn't limited to the lands managed by the Bureau Of land Management. Our wonderful National Parks and Forest Services have endless mountain ranges and forests to explore in all corners of our nation.
Either way, however you choose to locate BLM camping areas, wastes important is to get out there and explore! In a time where our kids grow up with a closer relationship to a device rather than another kid on the block, getting them close to nature has never been more important. With an abundance of land to explore, what's holding you back?