Photo Credit: Upsplash.com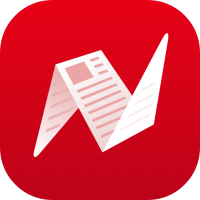 If you are looking to hit the open road and bring your hotel with you, pop-up camper vans are exactly what you need! Here we break down what pop-up camper vans are, where to get one and how to convert your van to a pop-up camper van.
As an avid Truck Bed Camper, I gotta admit, I get a little jealous when I wake up with a stiff back from sleeping in my short bed truck and look over at a pop-up camper van. I mean, these things have ROOM but not so much that you're lugging around a Class B or Class C RV. Camper Vans are the modern-day travelers RV, not too big, not too small…..just right….like Goldilocks, well, minus the bears… and grandma being killed by a wolf….you get the point.
If you have spent any time on the road lately, or even Instagram, you know that camper vans are in, and not only "in" but so "in" that the options are really starting to grow, and we couldn't be happier.
What is a Camper Van?
A camper van is a pretty subjective term, as any van you sleep in suddenly becomes a 'camper van", however, there are a few requirements that make the difference between a "Camper Van" and a "Van you sleep in".
A Camper Van has "living" features, things like a dedicated bed, drawers, a water source, auxiliary Air Conditioning, and sometimes a toilet or bath!
Camper Vans are outfitted to be, well, go camping in. Although these days, it's not rare at all for people to full-time live and travel in these vans like it's an apartment on wheels!
Camper Vans generally weigh much more than a traditional van due to the increased cargo and amenities inside the van. things like Beds, tables, storage, water tanks all add to the weight.
Difference Between a Camper Van, Hi-Roof Camper Van, and a Pop Up Camper Van?
Many times, people interchange the camper van with all of its variants like "camper van", "Hi Roof Camper Van" and "Pop Up Camper Van". While at face value they seem the same, they have some pretty significant differences.
Many vans you see on the road are just cargo vans that have been outfitted to live in, and in those cases, they are a "traditional" camper van. But let's be honest, what's "traditional" about this lifestyle at all? Not much, so we'll move on…
Camper Van: As discussed above, a van that's outfitted with living amenities and features like a bed, drawers, water, and additional A/C.
Hi-Roof Camper Van: Just like above, it carries the same amenities, BUT, it also has a fixed position raised roof that adds anywhere from 6inches to an additional 2 feet of headroom. This is a bit of a game-changer as it allows many vans to have legitimate stand-up space for people over 6 feet.
Pop Up Camper Van: A Pop-Up Camper Van is basically a Traditional Camper Van that has been outfitted by an aftermarket fabricator to have a "pop up" roof. Essentially, you can unlatch the roof and raise it up a few feet creating even more space and in some cases an additional sleeping area. Between the pop-up roof and the van, the fabric is used to create a "wall" enclosure, much like a Pop Up Camper you pull behind your vehicle.
Convert A Van to a Pop Up Camper Van or Buy a Manufactured Camper Van?
Up until recently, the only option you had was to take a Camper Van to a Campervan Fabrication company that would convert your standard roof camper van to a Pop Up Camper van. However, as of 2019 manufacturing giants like Winnebago and Mercedes-Benz have jumped into the Vanlife game with their own fully ready-to-go Pop-Up Camper Van.
Companies that Convert Vans to Pop Up Camper Vans
Many vehicle fabricators have also jumped into the Pop-up Camper Van game, and I don't blame them. This removes the need for those who want to hit the road to spend 150K on a Class C RV, instead, they can convert their van and go!
As many of you know, I live in Colorado, and we happen to be the home of some of the best camper van companies in America. Although the list below encompasses many of the top-rated Van Conversion Companies, there are likely some near you as well.
Colorado Camper Vans: A Colorado-based van conversion company. From built Vans to Empty Vans and everything in between. Colorado Camper Vans is a common name in the Camper Van Conversion world. From their Pop UP Conversions in-house, to their DIY Pop Up Conversion kits, Colorado Camper Vans knows the Pop Up Camper Van game in and out.
GTRV Conversions: Based out of Sebastopol California, GTRV has made a name for itself in the Camper Van Conversion scene. With several options to pick from, GTRV is another good place to start.
Vanlife Customs: Denver Colorado-based and services that range from full conversions to consulting on DIY conversion projects.
How much Does it Cost to have a Camper Van Pop Up Conversion Installed?
While prices will vary, and this could take some heavy research, it's good to know that on average, it will run between $7,500 and $15,000 to complete the Pop Up Camper Vans conversion.
From our friends at Trail and Summit: So, how much does it cost to put a pop-top on a van? If you choose to have a company professionally install a pop top on your van, expect to pay between $7,500 and $15,000. The exact cost depends on what type of van you have, and whether you want bells and whistles on your pop-top, like a penthouse bed, custom paint, all-season insulation, a vent fan, and so forth. If you can salvage a pop-top for very cheap or even free and have the skills to install it yourself, you can complete the job at a very low cost.. read more.
Will a Pop Up-Conversion of My Van Void The Warranty?
According to the Magnuson-Moss Act, adding an aftermarket part to a vehicle cannot void a warranty that involves a part of the vehicle not impacted by the addition of the aftermarket part. Read more.
Conclusion
Also, if you are heading off-road, most campervans are 2WD and you will definitely need to look into an Overlanding Recovery Gear kit. As always, we hope this was helpful and once again, GET OUTSIDE!