Photo Credit: Upsplash.com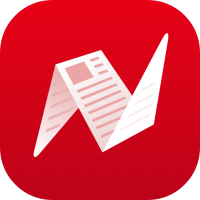 Keep hearing about Yellowstone and want to visit? Sometimes are great to visit, while others are just a headache. Let's talk about the best time to visit Yellowstone.
Well, folks, we made it, 2021 is here and it's time to start planning those epic annual trips. Whether you're bringing the whole family, having a couples getaway, or just solo-adventuring, Yellowstone will definitely deliver the experience you're looking for.
If you have never been to Yellowstone then I'll just say it, you ARE missing out. I'm not saying to be rude or brag, but if your summer vacations are the same theme park and roller coasters, you may want to plan a trip to Yellowstone to at least experience it once. Yellowstone represents the standard for National Parks, it's full of wildlife, active geysers, and breathtaking mountain landscapes in all directions.
One key factor to really consider before you head up to Yellowstone is knowing the best time of year to visit the park. Timing it right can put you in a situation where you get to experience all that Yellowstone has to offer. Timing it wrong, however, can leave you frustrated as you didn't see the wildlife you expected, regions of the park are seasonally closed or it's just too dang busy and you can't enjoy anything without bumping elbows with another tourist at every turn.
When NOT to go
When picking a time to visit Yellowstone, it's important to remember that Yellowstone is a National Park, so it's open year-round, kind of. Problem is, when the weather gets cold (Late October through March) the park sorta just shuts down. All the amenities will be seasonally closed, meaning no bathrooms, maybe one or two ranger stations open and overall, the palace is dead. While that may sound like heaven for many, I'm going to assume you're from the south because the cold here, isn't like a cold you've experienced before. Your "winter" jacket isn't going to cut it.
Northern Wyoming winters in Yellowstone are brutal. You won't be taking long hikes, or standing outside sightseeing for hours on end. Your tour of Yellowstone will be best remembered looking through the window of your car. In general, the park will be frozen, closed off, and essentially, so will you.
Additionally, wildlife visibility in the winter season is greatly reduced. Bears are hibernating, water sources are frozen and aside from the Bison, you most likely won't see much.
On the other hand, in the exact opposite time of year, Summer in Yellowstone would be perfect right? The weather is warm, the animals are out and the access to amenities are all wide open! While that all may be true, there is an enormous factor around Summer that will kill any nature vibe you may be dreaming about.
Tourists. I'm not talking about busy national park tourists like you saw on your last national park trip. I'm talking people everywhere, people at every bathroom, exhibit, information center and don't forget, nothing says Wyoming like bumper to bumper traffic. Yes, traffic will be from the park entrance to the park exit with every parking area completely full along the way. I'm not kidding on this one, traffic is bad during peak summer months.
Best Time to Go:
So, I've clearly laid out the wrong times to visit Yellowstone, and if you're smarter than a rock, you've likely concluded that the best time to go is the Spring and Fall. Both the Spring and Fall are great times to visit Yellowstone, but each is great for different reasons.
Spring: Spring is wonderful basically everywhere, but in Yellowstone, spring is outstanding. Temperatures are warming up to a level that can be enjoyed. Snowmelt is giving a rush of life to the rivers and streams. Trees and vegetation are blooming in all directions. Wildlife have given birth to their young and you can spot the famous Mama Grizzly #399 with her season's cubs. The crowds are definitely still present, but nothing like peak season, and you can still enjoy all the park has to offer.
Fall: So we get it, Yellowstone is beautiful, but have you seen Yellowstone with the leaves turning beautiful fall colors? This is wildly pretty scenery and it's worth the wait if you've ever seen it. Also, most people are back into their routine of kids back in school and the summer vacations are over. Traffic will have subsided to manageable rates and you will be able to enjoy the hikes, scenery and all Yellowstone has to offer on your fall trip.
Perfect Timing: Essentially, heading to Yellowstone around the first week of October to Mid-October balances the best of both worlds. The fall colors are popping, the crowds are significantly smaller and the close by the attraction of Jackson Hole is still open for business. Keep Jackson Hole in mind as they tent to "close" for tourism by November. Yes, some things are still open, however, many fun shops and restaurants close down a bit during the off-peak seasons.
Lodging: While there are endless beautiful AirBnb cabins, they can get expensive. We found a little cabin is called Cowboy Village Cabins in Jackson Wyoming that is really budget-friendly and fun for the kid's thanks to the indoor heated pool! If money isn't a hurdle, there are some really high-end places to stay as well. I recommend checking Airbnb, VRBO and Expedia for some great options at all price points.
Conclusion
If you have never been to Yellowstone National Park, it's highly suggested, it's iconic and famous for a reason. Also, nearby Jackson Hole and the Grand Teton National Park are less than an hour away from the southern entrance to Yellowstone and provide excellent shopping and scenery of the Tetons.
No matter when you decide (for you) the best time to visit Yellowstone, what matters is that you get there. So pack up, head out and go see Yellowstone!