Photo Credit: Pexels.com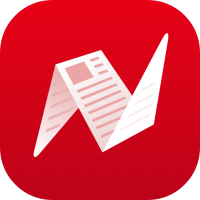 When camping, having the ideal setup is always a priority. More specifically, having a tent that will keep you warm and protected is extremely vital. You may ask, "will my tent blow away?"
The answer is, YES, it could.
Without proper procedures and gear, your safe haven really could blow away! But, don't fret. Here are some tips and tricks to ensuring that your tent will stay right where you put it.
Choose The Right Location
The first step to ensure your safety in the outdoors is by choosing the correct location. Generally speaking, you should pick a campsite that is level, dry, and close to a water source. Another big factor you have to consider is wind. Are you in a dense forest where the wind won't bother you as much? Are you in an open landscape when the wind picks up, it shoots across your camp? These are important factors you have to think about.
There are a few ways to set yourself up against the wind. However, it truly depends on the specific area you are in. But I can map out some strategies that can be applied to a variety of situations. The most common area of camping would be in a forest with hills and slight changes in elevation. This is a great location because the trees will naturally dampen the wind.
Weather Considerations
Storms and evening winds could pick up and still make a difference, though. That being said, you should figure out the win direction and find a camp that gives you cover toward that way. For example, if the wind is coming from the West, you should try to find a flat area with a hill or dense area of woods to your West.
These natural structures will help kill the wind before it gets to you. Also, don't be afraid to use big boulders or other natural structures to your advantage. If there is a big boulder ledge that will block the wind, perfect! It all depends on your situation.

If you don't have the luxury of a nature windbreak, you may have to make one yourself. Depending on your specific situation there are many things you can do. If you are camping with a vehicle, use your car as a windbreak. If you are backpacking and are outdoors with nothing you can't fit on your back, a tarp can be used.
You can use sticks to prop up a tarp and
set up your tent on the other side. The tarp will almost act as a ramp and the wind will shoot off the tarp and over your tent. No matter what your situation is, there is probably a way to shelter yourself from the wind.
Get Extra Tent Stakes
Just about every tent you buy will come with a few stakes. However, it is very important to buy some extras before you do on your next trip. It can be so easy to bend or break a stake. Therefore, having a few extra can be very beneficial.

Another reason to have extra is for structures and windbreak besides the tent itself. If you are constructing a tarp win break or you need to fasten something down, these additional stakes will come in handy. A great option is 10-inch steel stakes that can get into tough terrain and stay locked in. It is time to ditch the cheap, plastic stakes.
Tent stakes are unreliable and very prone to breaking. It may be a little more expensive but having the right type of equipment will always pay off.

No matter what type of stakes you can afford or find, anything is better than what they give you with the tent. The more the merrier!
Use A Rain Fly
Another basic item that should come with your tent is a rain fly. This is a tarp-like sheet that goes on the outside of your tent to keep the inside dry. If knocking down the wind is important to you, you need to put up the rain fly.
Yes, it is much cooler in your tent, especially in the summer, when it isn't on, but this will tremendously help dampen the wind. Making sure that your rainfly is taught and put on correctly will allow some of the wind to glide off and deflect away from you. This is also where having an extra stake may come in handy.
Now, improper use of the rain fly can be pretty bad. If you do not have it tied down well or have the poles in the wrong spots, it can turn your tent into a parachute. Just make sure that you are taking the proper setup steps to ensure you are safe and happy with your camping setup.
Be Willing To Improvise
The final tip for making sure that you are prepared for all that Mother Nature blows your way is to be willing to improvise and make the most of your surroundings.

When in the wilderness, it can be easy for things to go south. With the right knowledge and willingness to adapt, there is not much you can't overcome.
That being said, nature can be on your side. If a stake breaks, use a rock. Whittle a stick into something that can take the stake's place. You have full creative freedom when it comes to these actions.
Wrapping Up
That's all there is to it. The big lesson here is to be prepared, but also be ready for whatever gets thrown your way. Your willingness to adapt and use the resources around you will be crucial to your safety and enjoyment in the wild. So, rest assured, if you follow these tips, your tent will not blow away.
If your still a bit unsure about what to bring on your trip, grab our FREE DOWNLOADABLE PDF Tent Camping Packing Checklist for that extra peace of mind. There is no sale hidden, we literally made it just because it's helpful.
Happy camping! and GET OUTSIDE!