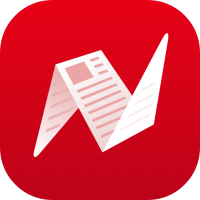 Photo Credit: Pixabay.com
That old tent looking a little rough? Have you been checking out new tents and have a bit of sticker shock? You're not alone, a good tent shouldn't be tossed away because of a single rip or even worse, a leak. Say hello, to your new best friend, a Tent Repair Kit. You can easily repair your own tent and save that cash for some other gear you have been eyeballing.
How did I get so motivated about a tent repair kit? A leaky tent and a thin wallet, that's how. Walk with me….
Tent Repair Kit Discovery
There's something about planning the next camping trip that just gets you excited. Has your Instagram feed been flooding you with epic pictures of National Parks? Maybe it's the cold weather coupled with a hectic work/life balance. Or, maybe it's just time to go get some fresh air and get away from it all?
If you're considering Camping in Colorado, check out this super helpful "Ultimate Guide to Colorado Camping".
Regardless of your reasoning to get outside, just be glad you are getting there. Once the fairytales of epic camping trips fill your head, it magically boosts your energy levels to head over to the garage and start organizing your camping gear.
I recently was planning a camping trip with friends and while we do have an RV, we also wanted to bring our 6-Person Tent so we had some other options for the kids and their friends if needed. It wasn't until I pulled out the tent and proudly winked at my wife when I tossed it into the truck like some self-important reenactment of the classic Lumberjack Brawny Paper Towels guy.
My wife (without fawning over me at all) quickly reminded me of the last time we used the tent and found out the hard way the tent had a leak. Not just any leak, but a leak that appropriately had a way of dripping on me and my gear regardless of how I positioned myself. So….maybe more than one leak we will say.
While it may have been easy to toss this tent in the dump and that gives me a reason to go man-shopping for a new one. That little responsible voice in my head whispered "Don't waste the tent, go get a tent repair kit and use the money elsewhere….and stop slouching!".
Now look, I don't hear those voices often. In fact, I don't need an excuse to buy new gear at all. However, this time around I just felt like it was the right thing to do. As you will see below, you can save hundreds as repair costs the same as the price of a burrito (more on that later). Heck, I like a challenge anyway!
Types of Tent Repair Kit
So, what's the deal? When I first started looking around for a tent repair kit, I was quickly discovering there isn't a whole lot available (I did find some and I'll link them below). What I did find were several companies that made "portions" of a tent repair kit.
Essentially, it comes down to what "portions" of your tent need repair. Most repair options available see separated into categories like fabric repair, screen/mesh repair, and footprint repair options. So let's take a look at what we found.
Additionally, tents that leak may not need repairing at all! maybe they just need a new water-resistance treatment. If your tent is leaking with no issues seen, just look at maybe grabbing some tent waterproofing spray and some seam sealer:
Fabric – Tent Repair Kit
The tent fabric is a thin material, generally made of thin polyester fabric material that has been treated to withstand light to moderate rainfall. What is light to moderate rainfall? Well, that's pretty subjective. I'm sure if you live in Seattle your standards of moderate rainfall are pretty different from those in Arizona.
Because the tent fabric is thin, it can be torn, snagged, or ripped much easier than traditional fabrics you encounter every day. As a best practice, we all try to avoid dragging the tent on the ground or wiping it against tree bark. But, if you're like me, you have kids, dogs, and life always kinda seems like your in some sort of tornado.
Tent Fabric Tears happen, people.
Aside from fabric tears, tents also start to see separation at the seams due to the years of use and constant stressing of fabric when the tent is fully set up.
Fortunately, there are several companies that make tent fabric repair items, here are a couple of links below:
Screen and Mesh – Tent Repair Kit
Screen and mesh seem to be the most delicate items in a tent. I get nervous just touching the mesh in a tent. Additionally, my wonderfully giant German Shorthaired Pointer seems to not be able to see tent mesh and has run into (and through it) over the years.
Fortunately, we're not the only ones with screen issues in our life and several companies have this tent repair kit option as well.
Zipper – Tent Repair Kit
Zippers can be a bit more tricky, but fear not! it CAN be fixed. Zippers are generally a pretty durable area of the tent. Because zippers are sewn in with durable stitching to thicker portions of the tent, they often last a while. However, they can have issues and need repair.
If the seams of the stitching start to fail, that can lead to the zippers creating gaps between the tent fabric and the zipper. This can be fixed by having a new zipper sewn in. it's not a quick fix, but it is still fixable.
If your stitching is still good but the internal parts of the zipper have failed, fortunately, that can be repaired too! many combines make zipper repair kits that have several items related to your zipper components that can fail. While your traditional tent repair kit cant fixes this, we will link below the items that can.
Poles – Tent Repair Kit
Ahh yes, tent poles. We love them, we love to get smacked in the face with them. While tent poles bring you endless fun when setting up the tent, they can also fail to stand the test of time. tent poles on some tents have fiberglass should that will eventually crack and break. When this happens, there are tent repair kits available for you!
Options include new tent pole sets and tent pole "splint" kits which surround the broken area and provide the needed support for the pole to still be used. The downside to the tent pole sets is they need to be accurately measured or available in your tent's specific length.
Now, if you have a higher-end tent from a company like Nemo Equipment or MSR then you will likely have the option to get that needed specific pole set. However, if you have a more generic tent from a big box store, you can likely find a universal pole set to work out for you. If you'd like to know more about our experience with NEMO Tents, check out our review here.
Tent Repair Kit – Pole options:
Welp, there you have it. Tents are outdoor equipment that faces your adventures and the elements. It's only a matter of time that your tent will have a little issue. Once that issue happens, you have a choice, toss a good tent into the trash, or step-up and fix your tent for less than the price of a burrito, breakfast burrito to be exact, why? Because I love them, that's why.