Tag along and let's talk!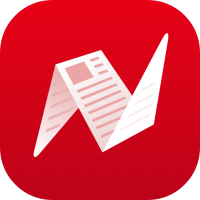 ...
Photo Credit: Upsplash.com
Our politicians are living on millions of dollars, defying their own public health orders, and ignoring social distancing guidelines when the cameras aren't looking. But hey! Enjoy your $600 and move along, nothing to see here, folks.
If you ever needed a reminder of just how out of touch our current lawmakers are, just take a look at the state of how stimulus package negotiations are going.
From politicians defying their own public health orders to unemployment benefits ending in a week, the economic outlook that actually affects the American worker isn't looking great.
Second Stimulus Package
This week, Speaker of the House, Nancy Pelosi, and Senate Majority Leader, Mitch Connell have been hinting that they are nearing a deal to "provide financial relief" to the American people as a governmental response to the COVID-19 pandemic as it soars into its 10th month of financial chaos.
Per CBS News, "The $748 billion measure would help millions of jobless workers by adding 16 weeks to the unemployment programs that are now set to expire at the end of December. The Pandemic Unemployment Compensation (PUC), which had provided $600 a week to jobless workers until it expired in July, would be renewed with weekly benefits of $300. The plan would also extend a federal eviction moratorium by an extra month, through the end of January.
While on face value we see hard-working politicians going to bat for the American people to give them a financial helping hand in a tough economic time, the numbers discussed show just how far our politicians are from understanding what you average American really goes through.
This current deal and a proposed $600 individual payment is a 50% reduction from the Spring 2020 payments that were at $1,200.
Median Salary of Those Most Affected
According to a May 2019 report from the Bureau of Labor and Statistics, the median annual salary for waitstaff was $26,800. Divide that annual salary by 12 months and you have a gross monthly income of $2,233. Break that even further into bi-weekly paychecks and the average paycheck in the US for waitstaff is a gross income of $1,116.
I've never been a math wiz, but a quick glance tells me that a $600 stimulus payment to the American waitstaff worker will deliver the financial relief to the tune of less than one paycheck.
Again, let that sink in.....that's less than one paycheck.
Let's have some really depressing fun and throw in the average US housing rent of $1,429 per month and after a waitstaff pays their rent, they have a whopping $804 leftover for them a month to cover gas, utilities, public transit, groceries, and health insurance. I won't even discuss how many waitstaff are also college students trying to offset the ridiculous tuition fees to avoid onboarding record-breaking student loan debt.
We are nearing month 10 (depending on when you start factoring in COVID restrictions). In a 10 month period, many restaurants have closed their doors for good as a result of state-level restrictions that forbid them from hosting in-house dining, an overwhelming proportion of thier revenue.
The housing picture isn't any better, so much so, that the Center for Disease Control had to issue a "ban" on evictions as it was directly related to a public health crisis and not a 'choice" to not pay your rent.
Do As I Say, Not As I Do
Restaurants and small businesses in California had to shut down in droves over 2020 due to the restrictions coupled with the very high retail rent associated with business costs. During that same period, California Gov. Gavin Newsom famously still held social events at his Napa Valley Winery business, defying his own public health orders for his own personal gain. Gavin Newsome is the highest-paid Governor with a taxpayer salary of $220,000 and his net worth? It's Estimated at 10 Million Dollars.
Let's not forget the famous incident with Nancy Pelosi ordering San Francisco salons closed to "stop the spread of the virus" and then having one opened just for her hair appointment (but no one else). To top that off, when this was leaked and the public demanded answers, Pelosi blamed the salon owner, saying "it was a set up". Nancy Pelosi's Salary is $223,000 and has an estimated net worth of 120 Million.
Or maybe let's have a good chuckle at the Mayor of Denver, Michal Hancock who famously tweeted on the Wednesday before Thanksgiving to not travel to see family unless it was an emergency. Hancock was seen that same morning flying from Denver International Airport to Missippi for a Thanksgiving get together. Hancock later publically released a statement condemning his own actions and requesting the public to "forgive decisions that are borne of my heart and not my head." Michael Hancock's salary as Mayor is $175,520 and his estimated net worth is 3 Million dollars.
There are many more cases like this across the country involving our elected leaders and ignoring thier own public health orders, and yet in many cases, attempting to weaponize police departments to enforce them.
"Siri: What's the Definition of hypocrisy?"
Outlook Moving Forward
This is where I give you the "good news", however, things aren't looking great. December 26th, 2020, in just one week, is set to be the expiration date of the updated unemployment benefits. Couple ending unemployment benefits with the lack of foreseeable mass re-openings of local businesses, and we are sitting on an economic time bomb. Oh yeah, I heard the stock market is up!
As a Biden-Haries Administration is preparing to move into the Whitehouse, the world is watching to see what actions are taken, what the future will look like, and how we will overcome these inevitably increasing losses.
Or, if your a waitstaff or retail worker, you are hoping you're not evicted and homeless.
Let's imaging a world, a world where lawmakers had limits to their terms, and actually faced going back into the job market they dictated after public service. Now, let's imagine a world where it was not legal to leave public service with a 7-figure net worth after only a few years.
Ok, I imagined it, that was fun, now I have to get back to work. Nothing to see here, folks.