Burritos are a way of life in Southern California. So much so, in fact, that pretty much every single one of us has a list of burrito places that we frequent. In the northern San Diego area, great burritos are also not that hard to find with the abundance of excellent taco shops throughout the County.
Of course, what qualifies as a "good burrito" is often up for debate. I'm not trying to sell you any of these burritos -- I'm not even saying they're the best in the area. With all of that in mind, here are some of my personal favorite taco shops to get a great -- or unique -- burrito in Escondido.
5. Santa Ana Fresh Mexican Food
Address: 805 East Valley Pkwy Escondido, CA 92025
Hours: 6 a.m. to 12 a.m. every day
Phone: (760) 975-3909
Website: http://www.santaanafreshmxnfood.com/
Located right across the street from TJ Taco's, many people might pass by Santa Ana Fresh Mexican Food without a second thought. That would be a mistake since this restaurant serves up some solid Mexican cuisine.
The burritos are well-composed with a good balance of fillings, including fresh carne asada and hand-cut fries in the California burrito. The vegetarian options here are also excellent, and they include a burrito with four choosable fillings.
There's also a wide range of other Mexican cuisine beyond burritos, including delicious enchiladas, carne asada fries, and a collection of salsa that mix a good kick with great flavors. All in all, a great place to get a burrito.
4. Sayulitas Mexican Food
Address: 331 S Escondido Blvd Escondido, CA 92025
Hours: 8 a.m. to 10 p.m. every day
Phone: (760) 839-7938
Website: https://www.sayulitaseats.com/
Sayulitas Mexican Food, which has multiple locations throughout San Diego County, is a great place for more unusual or creative burritos that you may not be able to find elsewhere. Expect burritos with an American or Filipino twist here.
Some of the options include a Hawaiian burrito, which features marinated pork, ham, pineapple, and cheese. You'll also find a Texas burrito with chile relleno and pollo asado on the inside. There are creative options include the "Spamsilog" burrito -- which has eggs, spam, rice, cheese, and sour cream -- and the Hot Cheetos burrito, which packs carne asada and the aforementioned snack food in one tortilla.
In addition to the burritos, you'll also find a range of similarly creative Mexican cuisine -- including Gyros Fries with lamb meat and Tzatziki. If you like more traditional fare, don't worry. Sayulitas also has enchiladas, tacos, tortas, and various combination plates.
3. TJ Tacos
Address: 802 E Valley Pkwy, Escondido, CA 92025
Hours: 10 a.m. to 11 p.m. every day
Phone: (760) 294-7511
Website: https://tj-tacos.com/
As the name suggests, TJ Tacos is well-known for its non-burrito offerings. There are some deliciously seasoned and cooked meats here, including the carne asada, lengua, and adobada. Despite the focus on tacos, the burritos here are excellent, too.
Be warned that there are only two on the menu: a carne asada burrito and an adobada burrito. Those are the two most popular meat options for a reason, however. They're well worth a try if you haven't had TJ Taco's main options.
In addition, you'll also find carne asada or adobada fries, mulas (think a cheesy taco sandwich), and quesadilla. And, of course, all the tacos are well-made and decently priced for the amount of food.
2. That Mexican Place
Address: 200 W El Norte Pkwy Suite 9 Escondido, CA 92026
Hours: 8 a.m. to 10 p.m. every day
Phone: (760) 743-3783
Website: https://www.thatmexicanplace.net/
That Mexican Place is a pretty standard taco shop that's both highly rated and a regular spot for locals. Though there are many Mexican food items, the burritos here are the standout option -- and there are some more unique choices, too.
A standout is "El Bombero," a burrito filled with carne asada, shrimp, potato, pico de gallo, and sour cream. You'll also find fish, chile relleno, shrimp, adobada, pollo asada, and California burritos here. All of them are excellent and decently sized for the price.
In addition to the tortilla-based options, That Mexican Place also has soups, seafood and combination plates, breakfast options, and carne asada fries. All of the food is excellent and well worth a visit, even if you might have trouble telling your friends about That Mexican Place.
1. Kennedy's Meat Company
Address: 1766 E Valley Pkwy, Escondido, CA 92027
Hours: 8 a.m. to 8 p.m. Monday - Saturday, 8 a.m. to 6:30 p.m. Sunday
Phone: (760) 746-4622
Website: https://kennedysmeatcompany.com/
Kennedy's Meat in eastern Escondido is not technically a taco shop -- it's a meat market. However, they do serve food within the shop, so you can try out their delicious selections before buying any major meats. All of their meats are of excellent quality, and the pre-marinated options are top-notch.
You'll find a standard selection of delicious options here. The Carne Asada burrito is no joke at $12, but it's worth every penny for the size and flavor. There are also barbacoa, chicken, and pork carnitas options available.
In addition to burritos, you can get any meat option in a taco, on fries, or topping a bowl. As a meat market, there are also plenty of drink and take-home food options like rice, beans, salsa, tortillas, and honey.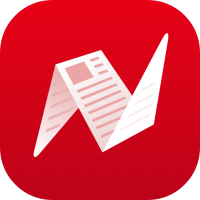 This is original content from NewsBreak's Creator Program. Join today to publish and share your own content.