The chicken sandwich may not be as popular as the burger, but it's still a delicious option. Luckily, while it's a bit harder to find good chicken sandwichs than good burgers, North County San Diego still has some great options.
Fried chicken sandwiches are having a moment in the spotlight, with pretty much every fast food restaurant coming out with their own competing versions. I've skipped over any fast food chain for this piece and opted for locally owned shops or smaller chains.
Here are some of the best chicken sandwiches in San Diego's North County.
7. Hamburger Factory
Address: 14122 Midland Rd, Poway, CA 92064
Hours: 11 a.m. to 8 p.m. Tuesday, 7 a.m. to 8 p.m. Wednesday - Sunday, closed Monday
Website: https://www.hamburgerfactory.com/
Despite the name, the Hamburger Factory in Poway serves a lot more than just burgers. This is a full-service, sit-down restaurant that offers a variety of American comfort food. That also happens to include fried chicken and chicken sandwiches.
There are several chicken sandwiches on the menu with both fried and grilled options. Both the Buffalo Chicken Sandwich and the classic Country Fried Chicken Sandwich are made with deep-fried chicken fritters and are definitely delicious. While you're there, order an old-school milkshake with your meal.
6. Dog Haus
Address: 227 E Broadway, Vista, CA 92084
Hours: 10 a.m. to 11 p.m. every day
Website: https://doghaus.com/
As the name might suggest, Dog Haus focuses on unique twists on the classic hot dog. There are also burgers here, and everything is served between a pair of King's Hawaiian Rolls. Of course, there's also a fried chicken sandwich, which is unique and delicious enough to warrant a spot on this list.
The so-called Bad Mutha Clucka is also served on Hawaiian rolls and features either beer-battered or grilled chicken breast. On top, you'll find lettuce, pickles, and miso ranch. While it's the only chicken sandwich on the menu, it's worth a try. Better yet, Dog Haus also serves up a wide selection of delicious craft beers and other beverages.
5. Angry Chickz
Address: 612 Mission Ave, Oceanside, CA 92054
Hours: 11 a.m. to 11 p.m. every day
Website: https://www.angrychickz.com/
This cleverly named restaurant started in California but claims to offer the "best Nashville hot chicken" you can find in the area. The Oceanside location is a relatively new addition, but is highly recommended for people who like a bit of spice in their sandwiches.
The menu here is simple: you order chicken sliders or tenders between buns, on a loaf of bread, or over slow. The main decision you have to make is the heat level: you can choose from a mild spice to the top-tier Angry heat. Don't underestimate it -- Angry Chickz claims that it's "sign a waiver" hot.
4. Chicken Charlie's Table
Address: 12457 Rancho Bernardo Rd, San Diego, CA 92128
Hours: 11:30 a.m. to 8 p.m. Tuesday - Sunday, closed Monday
Website: https://chickencharlies.com/
Chicken Charlie's Table specializes in all types of poultry-based foods, including salads, chicken tenders, and hot wings. Of course, the Rancho Bernardo restaurant also serves up several delicious chicken sandwiches.
There is, for example, the Bacon Avocado Chicken Sandwich, which can be made with gripped or crispy chicken and features bacon, avocado mash, lettuce, tomato, and mayo. Other excellent options include the Roden Chicken Sandwich, made with BBQ sauce and an onion ring, and the Buffalo Bleu, which features buffalo sauce and crumbled blue cheese.
3. Cross Street Chicken and Beer
Address: 890 Palomar Airport Rd, Carlsbad, CA 92011
Hours: 11 a.m. to 8 p.m. Sunday - Thursday, 11 a.m. to 9 p.m. Friday and Saturday
Website: https://crossstreetcnb.com/
Cross Street Chicken and Beer in Carlsbad offers a variety of Korean fried chicken dishes. It's a bit different from your standard American fried chicken sandwich, but is incredibly delicious. Billed as a place where "chicken meets beer," you'll also find a wide selection of beer to go with your chicken sandwich.
As for the sandwiches themselves, there are options. The Classy as Cluck is a traditional-style chicken sandwich with spring mix, pickles, and cheese. The Hot Chick features house hot sauce, slaw, pickles, and cheese. Both are absolutely delicious. If you're not in the sandwich mood, there's always wings, tenders, and Chicken and Waffles to sate your appetite.
2. Burger Bench
Address: 237 E Grand Ave, Escondido, CA 92025
Hours: 11:30 a.m. to 9 p.m. Sunday - Thursday, 11:30 a.m. to 10 p.m. Friday and Saturday
Website: http://www.burgerbench.com/
Burger Bench in Escondido is well-known as an amazing burger spot, but it also makes chicken sandwiches. While the selection of chicken-based options is slightly smaller than the beef sandwiches, they still feature the same craft and care as the restaurant's burgers do.
You'll find the classic Fried Chicken Sandwich, made with thick bacon, lettuce, tomato, and house sriracha aioli. If you like your chicken sandwich with slaw, order the delicious Golden Rooster. For fans of heat, the Inferno Fried Chicken delivers. Burger Bench also serves awesome sides, sliders, and a menu of craft beer and other beverages.
1. The Crack Shack
Hours: 10:30 a.m. to 9 p.m. Thursday - Saturday, 10:30 a.m. to 8 p.m. Sunday - Wednesday
Address: 407 Encinitas Blvd
Website: https://www.crackshack.com/location/encinitas/
The Crack Shack in Encinitas makes some of the best fried chicken in San Diego County, not just the northern portion of it. This Encinitas location is The Crack Shack's second after the original restaurant in Little Italy was opened by chefs Richard Blais and Jon Sloan.
This is a fast-casual restaurant with delicious fried chicken, a selection of craft beer, and tasty craft sauces to go with your meal. The Coop Deville sandwich is a twist on the classic chicken sandwich and is excellent. If you're a fan of spicy, the Firebird is also a personal favorite. If you're in the mood for something different, the Chicken Oysters are a must-try.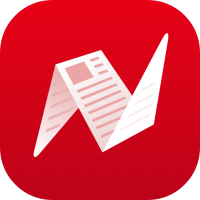 This is original content from NewsBreak's Creator Program. Join today to publish and share your own content.