Escondido, California has some of the best Mexican food throughout all of San Diego County. Pop into any taco shop or Mexican restaurant in the city, and you're bound to be greeted with some delicious food.
With that being said, there are so many options that you might not have tried some of the best or most interesting Mexican restaurants. Here are my picks for must-try Mexican food in Escondido
5. Birrieria Ay Jalisco
Address: 715 W Mission Ave Ste D, Escondido, CA 92025
Hours: 9 a.m. to 5 p.m. Monday - Friday, 9 a.m. to 4 p.m. Saturday & Sunday
Birria is a traditional Mexican dish made in the state of Jalisco using slow-stewed goat meat, though beef options are common, too. If you've never tried birria before, then you should do yourself a favor and head over to Birrieria Ay Jalisco.
A relatively recent addition to Escondido, Birrieria Ay Jalisco features a range of delicious tacos, soups, and more. For birria newcomers, the Birria de Res (stewed beef) taco is highly recommended. Other delicious options include buche (pork belly), carnitas, and the classic goat stew taco.
You'll also find excellent soup options here. The Pozole is absolutely delicious, as is the Menudo. You can also order their meats a la carte or in a stew. All in all, highly recommended.
4. Lourdes
Address: 650 S Escondido Blvd, Escondido, CA 92025
Hours: 9 a.m. to 9 p.m. Monday - Thursday, 8:30 a.m. to 9 p.m. Friday - Sunday
There are several Lourdes restaurants throughout San Diego County, but the restaurant's chicken soup is legendary in Escondido. Drive by their location on Escondido Boulevard and you'll see "The Best Chicken Soup in Town" plastered on the wall. Having tasted it, it's hard to disagree.
The famous chicken soup is a twist on traditional Caldo de Pollo. Inside, you'll find strips of succulent chicken, avocado, onion, cilantro, and Spanish rice. Each soup comes with a giant tortilla on the side -- and make sure to pick up extra salsa, lime, and spicy carrots.
While the soup is fantastic at Lourdes, don't take that to mean the other options aren't good. There's a full selection of burritos, tacos, and other classics alongside San Diego's California Fries. All in all, every item on the list is delicious.
3. Chicken Lisa's and Your Mexican Favorites
Address: 555 West Country Club Ln, Escondido, CA 92026
Hours: 9 a.m. to 8:30 p.m. Monday - Thursday, 9 a.m. to 9 p.m. Friday & Saturday, 9 a.m. to 7 p.m. Sunday
It's hard to beat the value and comfort of a good chicken dinner. But if you're considering a certain Mexican-themed chicken chain restaurant, try Chicken Lisa's in Escondido instead. It's a locally-owned shop that serves similar fire-grilled chicken, but is heads and shoulders better.
The charbroiled chicken is made fresh each day and features an excellent seasoning mix. You can order individual combos, or larger basket meals for the family. Although this place focuses on chicken, poultry isn't the end of it.
You'll also find great carnitas, beef tacos, and fish tacos on the menu. If you're looking for an awesome twist on carne asada fries, try the Chicken Lisa's version, which is made with battered french fries. Also recommended is the combo plate with both charbroiled chicken and carnitas, which is served with rice, beans, and tortillas on the side.
2. That Mexican Place
Address: 200 W El Norte Pkwy, Escondido, CA 92026
Hours: 9 a.m. to 9 p.m. Monday - Thursday, 8:30 a.m. to 9 p.m. Friday - Sunday
This cleverly named shop is located in an unassuming strip mall in northern Escondido. Don't let the name fool you -- the food here backs up the shop's witty moniker. In short, That Mexican Place delivers pretty much anything you'd want from a classic Mexican taco shop.
First off, the burritos are massive and feature deliciously seasoned meat and fillings. The Surf n Turf, California, and Carne Asada burritos are all excellent, as are the Adobada and Chile Relleno. The tacos feature the same quality meat, but are larger than your average street taco.
The combination plates are also a good value. If you're looking for a slightly earlier meal, the Chilaquiles and Huevos Rancheros are also solid breakfast options. And, of course, since this is a San Diego taco shop, you'll find carne asada fries on the menu -- just be sure to ask for sour cream on it!
1. Los Charros Mexican and Seafood
Address: 915 E Valley Pkwy, Escondido, CA 92025
Hours: 7 a.m. to 10 p.m. Wednesday - Monday, closed Tuesday
Sit-down Mexican restaurants are a different breed from your standard taco shop, but just as delicious. Los Charros Mexican and Seafood in eastern Escondido is a sit-down restaurant that happens to be one of the best in the city.
You'll find a packed menu with burritos, salads, tortas, tacos, enchiladas, combination plates, and even burgers. Pretty much anything you order will be good, but the Chile Relleno & Enchilada combo and the Carne Asada burrito are both highly recommended.
There are also breakfast options, soups, and seafood on the menu, as well as San Diego staples like carne asada fries and California burritos. Los Charros also serves Micheladas, beer, wine, and aguas frescas. And, of course, you'll get a free bowl of chips and salsas when you're seated.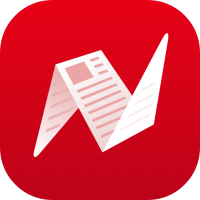 This is original content from NewsBreak's Creator Program. Join today to publish and share your own content.