Irish public houses and bars are some of the best places to get a drink. While you may instantly think only of Guinness, they generally have a vast selection of beverages and plenty of fun times, to boot.
Whether you're looking for a place to hang out on St. Patrick's Day or just to grab a properly-poured Guinness on a weekend, here are some of the best Irish pubs and Irish-style bars throughout San Diego's North County region.
5. Kelly's Pub
Address: 15817 Bernardo Center Dr UNIT 113, San Diego, CA 92127
Hours: 11 a.m. to 1:30 a.m. every day
Website: https://kellyspublichouse.com/
Not necessarily a full-fledged Irish pub, Kelly's Pub in Rancho Bernardo neighborhood of San Diego describes itself as a sports bar. However, you'll find strong drinks and excellent service here. In fact, you might forget that you're not at a "classic" Irish pub.
There's Guinness on tap, which is important, alongside Jameson whiskey. On the food menu, you'll find options like Fish and Chips, Patty Melts, and Irish Nachos alongside California Cheesesteaks, burgers, and fish tacos.
Kelly's Pub professes to be a bar that "does it all." There are pool tables here so you can play a round of billiards, as well as a dartboard. The walls are lined with TVs so you can catch whatever game you're in the mood to watch. All in all, a great place to grab a drink.
4. Hennessey's Tavern
Address: 2777 Roosevelt St, Carlsbad, CA 92008
Hours: 9 a.m. to 12 a.m. Monday - Thursday, 8 a.m. to 2 a.m. Friday and Saturday, 8 a.m. to 12 a.m. Sunday
Website: https://www.hennesseystavern.com/
Located near Carlsbad Village, Hennessey's Tavern brings some Irish flair to the traditional local watering hole. You won't find the largest menu of Irish food items here, but the drinks are reasonably priced and the food options are good.
Hennessey's stocks a wide selection of Irish whiskey alongside Guinness. Additionally, you'll find a full-service cocktail bar whipping up favorites like Salty Dogs, Hennessey's Lemonades, and a "famous" Bloody Mary made from scratch.
Food options include a "burger of the month," as well as pub-style fries, Irish Nachos, and traditional Fish and Chips alongside California classics like Baja-style fish tacos. Happy hour specials are also great, and include $5 cocktails, wine, or drafts, as well as $6 appetizers.
3. Vista Village Pub
Address: 224 Main St, Vista, CA 92084
Hours: 8 a.m. to 12 a.m. every day
Website: https://www.vistavillagepubca.com/
Vista Village Pub is an Irish-style bar, but not necessarily a strict Irish bar. There are Celtic-inspired options here, but it's more of a gastropub that happens to include Irish bar fare. Don't let that dissuade you, however.
Alongside Jameson and Guinness, you'll find a wide selection of bar drinks, including local craft beers, spirits, wine, and cocktails. Again, this establishment isn't strictly focused on the Irish theme, but it does deliver drinks that do the job.
The food menu is pretty vast and ranges from chili to burgers to pasta. As far as purely Irish food, you'll find Irish Strew, Corned Beef & Cabbage, Shepherd's Pie, Bangers & Mash, and homemade chicken pot pie. Every Sunday, they offer two-for-one chicken pot pies after 5 p.m. with the purchase of at least two beverages.
2. Poway's Irish Pub
Address: 13314 Poway Rd, Poway, CA 92064
Hours: 10 a.m. to 2 a.m. Monday - Saturday, 10 a.m. to 12 a.m. Sunday
Website: https://www.powaysirishpub.com/
Poway's Irish Pub is an unfussy bar located in Poway, California that features traditional Irish food and drinks, as well as local bands. Inside, you'll find a cozy environment that also includes pool tables.
This pub features more than a dozen beers on tap -- including Guinness and local craft brews -- alongside a great selection of spirits. Make sure to catch local live bands every Friday and Saturday night with no cover charge required.
As far as the food options, Poway's Irish Pub offers great burgers, Guinness Stew, Shepherd's Pie, Fish and Chips, and "Paddy Balls," which are an invention of the pub itself. Happy hour knocks $1 off any prices, and the pub also features $4 drink specials on several types of spirits.
1. O'Sullivan's Escondido
Address: 118 E Grand Ave, Escondido, CA 92025
Hours: 11:30 a.m. to 12 a.m. Monday - Thursday, 11:30 a.m. to 1 a.m. Friday, 10:30 a.m. to 1 a.m. Saturday, 10:30 a.m. to 12 a.m. Sunday
Website: https://osullivansescondido.com/
An excellent Irish pub located in the inland North County area. Founded by Dennis O'Sullivan, who has been honored as a "Publican of the Year" by the Irish Pubs Global Association, O'Sullivan's delivers the look and feel of an authentic pub.
You'll find a great selection of local craft beers alongside the properly poured Guinness. Additionally, O'Sullivans has some excellent Irish pub fare like fish & chips, Boxty Dishes, and Shepherd's Pie. The curry french fries are also a must-try.
O'Sullivan's also offers live music throughout the week, so it's a great place to have a few pints with your friends.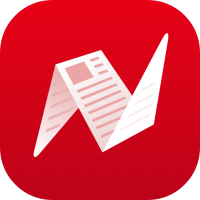 This is original content from NewsBreak's Creator Program. Join today to publish and share your own content.