San Diego has some excellent fish taco options, likely because of its proximity to the birthplace of the food -- Baja California.
There are great fish tacos throughout the county, but we'll be focusing on San Diego's North County region for the purposes of this piece. Here are my own picks for some of the best fish tacos in the area.
7. Senor Grubby's
Hours: 8 a.m. to 11 p.m. every day
Address: 377 Carlsbad Village Dr Carlsbad, CA 92008
This location institution in Carlsbad is known for its unique burritos, cocktails and craft beer selections, and extensive salsa bar. Hidden within the fairly vast menu are some great fish taco options that rank pretty highly in the coastal North County area.
You'll find Baja Style fish tacos, grilled fish, garlic shrimp, and shrimp diabla on the menu here. The land-based meats, like Pastor, are also excellent. If you prefer your seafood that's not in a taco, you can also order them on a torta or in a Fajita Rice Bowl.
6. Taco Taco Poway
Hours: 11 a.m. to 8 p.m. every day
Address: 13429 Community Rd, Poway, CA 92064
Taco Taco Poway has a relatively small menu but boasts having fish tacos that give "quality in every bite." This no-frills restaurant has Mexican cuisine based on authentic recipes, and for fish tacos in the Poway area, it's hard to beat.
The price is hard to beat, too. The fish tacos are just $0.99 cents a piece and feature Baja-style secret sauce. You'll also find shrimp and garlic shrimp options. While there aren't a ton of seafood options, the quality is excellent. Other tacos include adobada, carnitas, carne asada, or pollo.
5. Taco Bar
Hours: 8 a.m. to 8 p.m. every day
Address: 133 S Las Posas Rd San Marcos, CA 92078
The simply named Taco Bar, located in a busy shopping center in San Marcos, makes some of the best fish tacos in the city. It's home to tacos made with fresh tortillas and great ingredients for a great all-around Mexican food experience.
There are quite a few taco options here, including battered fish tacos, grilled fish tacos, and shrimp tacos. You'll also find Gobernador tacos with grilled shrimped, melted white cheese, and secret sauce. Other seafood options include hot shrimp and octopus, calamari tacos, and surf & turf if you're still craving a bit of carne asada.
4. The Taco Stand
Hours: 10 a.m. to 10 p.m. every day
Address: 642 S Coast Hwy 101, Encinitas, CA 92024
The Taco Stand is a local chain with multiple locations throughout San Diego County and Southern California, but the Encinitas location checks the box for the North County region. You'll often find a line out of the door at this joint, and for good reason.
The tacos are excellent here, particularly the seafood options. There's grilled Mahi Mahi, spicy shrimp, and classic Baja-style battered fish. You'll also find terrestrial meats like Al Pastor and Carne Asada alongside veggie options like Nopal (cactus) and mushroom.
3. Los Junior's Mexican Food
Hours: 7 a.m. to 12 a.m. every day
Address: 1984 S Santa Fe Ave Vista, CA 92083
Los Junior's in Vista appears like a standard San Diego area taco shop. Because of that, patrons may not assume that the fish tacos here are anything special. While there aren't very many seafood options at this joint, that assumption would be wrong.
The fish tacos at Los Junior's, which are standard Baja Style battered fish, are highly praised and consistently delicious. There are also excellent shrimp tacos at this location. And, of course, you'll also find the standard selection of common meats like pollo asado, adobada, and carne asada.
2. Four Tunas Fish & Bar
Hours: 11 a.m. to 8 p.m. every day
Address: 601 North Broadway Escondido, CA 92025
Although a fair distance from the ocean, Four Tunas Fish & Bar in Escondido serves up some of the best Baja-style mariscos (seafood) in the North San Diego County area. Located in an area strip mall, this unassuming restaurant might just surprise you.
The classic beer-battered fish tacos are great, of course, but there's more to discover here. You'll find grilled fish, garlic shrimp, octopus, salmon, and other excellent seafood options. Everything is good. The Gobernador taco, which is charbroiled shrimp and cheese, is especially delicious.
1. Miramar Fish Tacos & Beer
Hours: 11 a.m. to 9 p.m. every day
Address: 41 Douglas Dr Ste 100 Oceanside, CA 92058
Miramar Fish Tacos & Beer specializes in mariscos, or seafood. While there are some land options like carnitas and surf & turf, the stars of the show at this humble Oceanside-based joint are the seafood and fish options -- and they are all excellent.
There's the standard Baja fish taco, but there are also several different types of shrimp taco, smoked tuna, Mahi Mahi, and octopus. You'll also find delicious Mexican seafood options like ceviche or aguaschiles, along with fried calamari and smoked tuna fries -- the latter being a twist on the San Diego staple.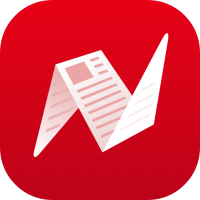 This is original content from NewsBreak's Creator Program. Join today to publish and share your own content.