San Diego is a region rich with superb hiking and nature trails. While there are plenty of beautiful places to hike, many of San Diego's trails aren't the most difficult.
These trails, on the other hand, offer some definite challenge -- whether it's precarious terrain or plenty of incline for that hit of cardio. Here are some challenging hikes in and around San Diego County.
7. Mt. Woodson Trail
Trail length: 6.4 miles
Trail type: Out and back
Directions here.
Mt. Woodson Trail, which leads to the oft-photographed Potato Chip Rock, is likely among the most popular in the San Diego region. However, it's still quite a difficult hike, depending on which trail you take. It's almost all incline, and while some portions are steeper than others, you'll likely be out of breath during most of it.
The trail from Lake Poway features steep, rocky inclines at the very beginning. The entire hike is also lacking in shade, so it's critical to bring enough water and it's a good idea to start early. Once you get to Potato Chip Rock, don't expect any peace and quiet -- there's typically a line to take pictures.
6. Paradise Mountain Loop
Trail length: 8.2 miles
Trail type: Loop
Directions here.
This is a lesser-known hike located in the Hellhole Canyon County Open Space Preserve near Valley Center. The hike itself features a river and plenty of elevation gain, but do keep in mind that it gets really hot here in the summer months.
While there are some shaded portions, plan on starting earlier in the day to avoid the worst of the sun. Depending on whether you go clockwise or counter-clockwise, one portion of the trail can be a bit treacherous with rocky terrain. Bring plenty of water and consider trekking poles or walking sticks.
5. Iron Mountain (via Ellie Lane Trail)
Trail length: 7.3 miles
Trail type: Loop
Directions here.
Iron Mountain is another popular hike in San Diego County. The standard route to get to the peak is fairly easy, but taking the Ellie Lane trail to the top adds plenty of difficulty to the hike if you're looking for a challenge.
This is not a heavily trafficked trail like the normal one, but it has a similar lack of shade. Some portions are fairly steep and could require scrambling or climbing. As with the usual trail most people do, the views from the top of Iron Mountain are well worth the effort.
4. Morena Butte via PCT
Trail length: Loop
Trail type: Out and back
Directions here.
The first part of this hike takes you along a portion of the Pacific Coast Trail. However, once you get to the actual Morena Butte trail, this trek becomes much more difficult. Expect to scramble up some rocks, but know that the view at the end is worth it.
All in all, this is a 7.9-mile out-and-back trail. For fans of solitude, it's lightly trafficked, so you likely won't be running into big crowds of weekend hikers. Also, keep in mind that portions of this trail are overgrown and not well-maintained, so a map or a GPS could be handy to avoid getting lost.
3. Goat Canyon Trestle via Mortero Palms trail
Trail length: 5.8 miles
Trail type: Loop
Directions here.
For fans of true adventure, a hike up to the Goat Canyon Trestle should be on your list. The trail leads to the world's largest, all-wood trestle bridge. But while the destination is worth the trip, the actual hike itself can be treacherous.
It's highly recommended that you bring a GPS and download maps in advance. It's incredibly easy to get lost on this trail, since the hike isn't well-defined. This is also straight-up desert hiking, so don't go during the summer months and pack more water and food than you think you need.
2. Lawson Peak Trail
Trail length: 4.3 miles
Trail type: Out and back
Directions here.
Located near Jamul, California, Lawson Peak Trail is a bit shorter than other "difficult" hikes in San Diego County at about 4.3 miles. But don't let that fool you -- this is still a challenging trip.
While it starts off with a gradual incline, the difficulty begins to peak at about mile three. From there, you'll have to navigate certain rocky sections. The end of the hike, which offers rewarding views of the surrounding area, requires a rope to get to.
1. El Cajon, or "El Cap"
Trail length: 11-mile round trip
Trail type: Out and back
Directions here.
Generally thought of as the toughest hiking trail in San Diego County, El Cajon Mountain Trail -- also known as "El Capitan" -- is an 11-mile trek that includes nearly 3,600 feet of elevation gain. In fact, many locals use the trail to train for more difficult and higher mountain hikes.
For fans of grueling hikes, "El Cap" delivers. There's little to no shade, steep ascents, and plenty of up-and-down sections. Even if you're in impeccable shape and are an experienced hiker, this trail will be sure to get your heart pounding. Be sure to bring plenty of food and water on this trail, and don't go during the summer months.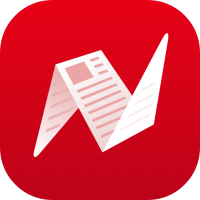 This is original content from NewsBreak's Creator Program. Join today to publish and share your own content.