Looking for a good taco in San Marcos, California? You aren't alone. There are plenty of taco shops and Mexican restaurants in the city, but if you're searching for a genuinely excellent taco, the list gets narrowed down a bit.
As part two of the series, here are my top picks for the best taco shops in San Marcos, California. These are judged based solely on their tacos, though all of the restaruatns also have other options.
4. Mr. Taco 2 Fresh Mexican Grill
Hours: 7 a.m. to 10 p.m. Monday through Saturday, 8 a.m. to 10 p.m. Sunday
Address: 342 S Twin Oaks Valley Rd, #141, San Marcos, CA 92078
If you'd like some tacos but want a full option of Mexican favorites, Mr. Taco 2 Fresh Mexican Grill in San Marcos may be your best bet. Compared to other local taco shops, the menu here is quite massive -- there are a lot of different options.
The carne asada tacos are solid here, with a well-balanced mix of steak and toppings. You'll also find authentic vegetarian options like the Crispy Potato Taco, which is a fried tortilla containing delicious mashed potatoes.
Not in the mood for a taco? There's also everything from tortas to sizzling fajitas at this restaurant, along with traditional Mexican plates and burritos that might be larger than your forearm. Mr. Taco also serves beer alongside other beverages.
3. Senor Panchos Mexican Restaurant
Hours: 8 a.m. to 9:50 p.m. Sunday through Friday, 8 a.m. to 10 p.m. Saturday
Address: 1909 W San Marcos Blvd, San Marcos, CA 92078
Senor Panchos in San Marcos is hard to miss. It's located in a train-shaped building just off the road. While its exterior may be attention-grabbing, it's really the food that keeps people coming back.
You'll find a smaller selection of tacos compared to other taco-focused shops, but the tacos they do have are good. The carne asada, adobada, carnitas, or pollo asado street tacos are some of the best in the area. There are also excellent rolled tacos with all the fixings.
Of course, there's a selection of other local Mexican favorites. That includes quesadillas, tostadas, and carne asada nachos or fries. The burritos, as you'd expect, are also big for the price and truly delicious.
2. Taco Bar
Hours: 8 a.m. to 8 p.m. Tuesday through Sunday, closed Monday
Address: 133 S Las Posas Rd. #143, San Marcos, CA 92078
Located in a busy shopping center in San Marcos, Taco Bar serves up some excellent tortilla-based treats. The carne asada has a great flavor, and the al pastor is sliced fresh off the spit. The fish taco, which is a hard type of taco to get right, is also an excellent choice.
You'll also find some less common creations, including the Azteca taco, which is steak, cactus, panela cheese, and molcajete salsa. There's also a veggie taco with beans, rice, lettuce, guacamole, and fresh salsa for all the vegetarians out there.
Beyond the tacos, you'll find a full menu of Mexican cuisine, including burritos, tortas, quesadillas, mulitas, sopes, and tostadas. You can also get an agua fresca or beer on the side with your taco.
1. Tacos Alex
Hours: 11 a.m. to 10 p.m. Tuesday through Sunday, closed Monday
Address: 250 W Mission Rd San Marcos, CA 92069
For some seriously authentic tacos in San Marcos, look no further than Tacos Alex. This humble shop has a simple menu that isn't necessarily filled with options. However, the options they do have are delicious.
The carne asada and al pastor street tacos are top-notch. Tacos Alex also has some harder-to-find options such as birria (stewed goat meat), cabeza, and chicharron (fried pork). Compared to other places, the wait can be a bit long. But it's worth it.
In addition to the taco options, Tacos Alex also has tortas, burritos, and quesadillas. For beverages, the shop serves aguas frescas, fountain drinks, and bottled soda.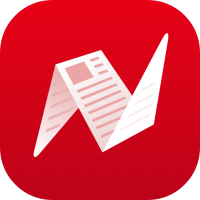 This is original content from NewsBreak's Creator Program. Join today to publish and share your own content.