People with a plant-based diet often have it rough when eating out. At most restaurants, vegetarian or plant-based options are sparse or nonexistent. Occasionally, the only options are side dishes.
That's not the case at these five restaurants spread throughout San Diego's North County area. These are hotspots that are either completely plant-based or have delicious vegan and vegetarian options.
5. Phatties
Address: 242 W Mission Ave ste d, Escondido, CA 92025
Hours: 10 a.m. to 8 p.m. Tuesday through Thursday, 10 a.m. to 9 p.m. Friday, 10 a.m. to 7:30 p.m. Saturday, 10 a.m. to 4 p.m. Sunday, closed Monday
If you're craving good Mexican food, but you're trying to limit your consumption of meat, then look no further than Phatties. This is a delicious restaurant stocked full of vegan and vegetarian twists on traditional Mexican cuisine like burritos, sopes, and tacos.
The Phatties and California burritos are both made with vegetarian options. There are also both mole and adobada fries, along with freshly made aguas frescas. All in all, a highly recommended vegan and vegetarian restaurant.
4. The Yellow Deli
Address: 315 E Broadway, Vista, CA 92084
Hours: 24 hours a day, though closed from 3 p.m. Friday to noon Sunda
The Yellow Deli is an institution in Vista, California. It's a unique restaurant located in a hand-crafted building that serves organic food -- including a handful of delicious vegetarian options. While The Yellow Deli is open 24 hours a day, it's closed from 3 p.m. Friday to noon Sunday for religious reasons.
The options here are delicious, however. The Yellow Submarine is a vegetarian salad served with chips on the side, while the Garden Burger is top-notch and served with vegetarian soup or a veggie bowl. The salads, parfaits, and other options are also fresh and delicious.
3. Landon's East Meets West
Address: 1020 W San Marcos Blvd Suite 138, San Marcos, CA 92078
Hours: 11 a.m. to 9 p.m. every day
Although not strictly a vegetarian restaurant, Landon's East Meets West has a much wider selection of food free from animal products than most other restaurants. Located in San Marcos' restaurant row, it's a great spot for a vegetarian lunch or dinner.
You'll find starters like cauliflower wings, entrees like kimchi fried rice, falafel plates, and curry bowls, and a selection of other tasty treats from cuisine around the world. It's an in-depth and unique menu, but well worth a try if you're vegetarian or vegan.
2. The Plot
Address: 1733 S Coast Hwy, Oceanside, CA 92054
Hours: 4 p.m. to 8:30 p.m. Wednesday and Thursday, 4 p.m. to 9 p.m. Friday through Saturday, closed Monday and Tuesday
This restaurant in Oceanside features an exclusively plant-based menu, but don't expect to eat like a rabbit. There's a slew of different options across various cuisines -- even meat-eaters will find something they love here.
The Plot's menu features items like biscuits & gravy, "chicken" & waffles, and shepherd's pie. And yes, all of it is made using only plant-based ingredients. You'll also find a selection of vegetarian sushi, salads, starters, and desserts.
1. EVE Encinitas
Address: 575 S Coast Hwy 101, Encinitas, CA 92024
Hours: 11 a.m. to 6 p.m. Monday through Thursday, 11 a.m. to 7 p.m. Friday through Sunday
This casual restaurant in Encinitas features a low-key menu of delicious plant-based cuisine, as well as smoothies, cold-pressed juices, and kombucha. More than just a restaurant, however, it also offers community events like workshops, yoga classes, and maker markets.
As far as food goes, you'll find starters like vegetarian meatballs served in a spicy marinara, a selection of Buddha Bowls (a mix of vegetables, grains, and delicious toppings), salads, sandwiches, flatbreads, burritos, and veggie burgers. Everything is delicious and served with care.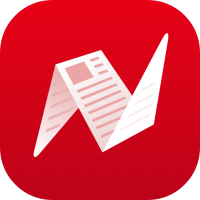 This is original content from NewsBreak's Creator Program. Join today to publish and share your own content.