One of the best ways to incorporate more fresh, locally grown fruits and vegetables in your diet is through community supported agriculture (CSA). Here's why.
If you're looking to purchase locally grown and organic produce, the first place you'll probably look at a farmer's market. While an excellent option, not every city in San Diego has a farmer's market during a realistic time. Escondido, for example, has a farmer's market on a Tuesday during midday. That's not exactly convenient for people with a 9 to 5 job.
That's where a CSA box or service comes in. There are a multitude of CSA services in San Diego County, which will allow you to eat fresher while supporting local farmers.
Here's what you should know.
What's a CSA?
Community supported agriculture, or CSA, is basically a way for consumers to buy locally grown produce directly from a farmer. Typically, CSA services deliver produce through boxes that are distributed on a weekly, biweekly, or monthly basis.
It's a little deeper than just that, however. A CSA is essentially a community or relationship between farmers and consumers. Produce buyers purchase a "share" of an upcoming harvest, typically based on the actual cost of production.
Additionally, most CSAs love interacting with their community members. That could include opportunities to meet farmers at local farmers markets, trade-in produce for other items, or visit a farm on certain days of the month.
Benefits of a CSA
This offers a number of benefits over traditional grocery stores -- both for buyers and farmers. It's becoming a popular and convenient way to eat healthier foods while supporting the local community. You'll be contributing directly to San Diego families while also keeping farms economically and environmentally sustainable.
Here are some benefits of a CSA, according to farm and farmers market directory LocalHarvest.
You'll be eating ultra-fresh food that's grown very close to where you live.
You'll get be exposed to new types of fruits and vegetables -- typically far beyond what a grocery store offers.
You'll develop a relationship with a farmer and learn more about how your food is grown and harvested.
Of course, you'll also be eating seasonally and will have a reduced impact on the environment. According to SimpleSeasonal, locally grown food is more sustainable because it requires less energy to transport and refrigerate than food grown at larger farmers and shipped to stores.
In the personal experience of the writer of this article, the produce is typically cheaper than at local health food stores. For example, a box of organic produce from a CSA store costs about the same as the same amount of non-organic produce from the local grocery store.
San Diego CSA Boxes
There are a number of CSA boxes available throughout San Diego County, but here are a few that come highly recommended.
1. Be Wise Ranch
Cost: $30 a box, delivered weekly or biweekly
Pickup locations: various throughout San Diego County
Website: https://www.bewiseranch.com/
Be Wise Ranch is a certified organic farm located in the Santa Fe Valley, about eight miles east of San Diego. It offers a variety of CCOF accredited fruits and vegetables all year round.
2. JR Organics
Cost: $28.50 for a small box with seven different items, $35 for a large box with 11 different items
Pickup locations: various throughout San Diego County, or delivery
Website: https://www.jrorganicsfarm.com/
This farm in Escondido, California grows as many as 100 varities of more than 50 items each year, including holiday-timed produce like pumpkins. All food is free of GMOs and locally grown.
3. Yasukochi Family Farms
Cost: $25 for a regular box with 13 to 15 different items, or $35 for a jumbo box with the same number of items but more quantity
Pickup locations: various throughout San Diego County
Website: https://www.yasukochifamilyfarms.com/the-farm
This family farm has been running for decades and is based in Oceanside, California. Everything is grown using organic methods whenever possible and all items are generally catered to each season.
4. Sage Mountain Farm
Cost: $30 for a regular box or $35 for a large box Pickup Locations: various throughout San Diego and Riverside counties
Pickup locations: various throughout San Diego County
Website: https://www.yasukochifamilyfarms.com/
This farm is located in Anza, California and offers local, sustainable, and seasonal produce to CSA members. It's also committed to regenerative farming practices, which focus on restoring soil that may have been damaged by industry.
5. Eli's Farms
Cost: $15 for a small box, $25 for a medium box, or $30 for a large box
Pickup locations: various throughout San Diego County
Website: https://www.elisfarms.com/
Eli's Farms has been growing fresh produce in Fallbrook, California for more than 20 years. The farm's namesake, Eli Hofshi, is committed to growing food using natural and sustainable growing methods. In addition to the CSA box, Eli's Farms also operates a farm stand Monday through Thursday.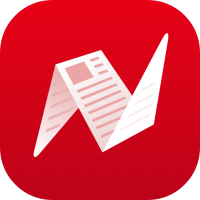 This is original content from NewsBreak's Creator Program. Join today to publish and share your own content.