United States has completed the withdrawal of US citizens from Afghanistan. Pentagon has confirmed that after 20 years of chaotic war, It moved all citizens out of Afghanistan.
The operation has been successful as US president Joe Biden Faced criticism by democratic and republican senate members over handling the situation.
The withdrawal was announced by Frank McKenzie, commander of US central command after a month of process. He said," We failed to predict, Taliban can conquer all of Afghanistan in a short period of time."
More than 122,000 people were evacuated from Kabul airport. Everyone was willing to get out of Afghanistan as soon as possible after the Taliban took control of the whole of Afghanistan.
Western Countries tried their best to save and get their people out of Afghanistan. Many journalists, Country representatives, and health professionals including civilians evacuated by the US air force.
Evacuating all people is not an easier task. Taliban was interrupting the process by closing airport roads. Stopping civilians and firing in the air.
Evacuation becomes more difficult when ISI killed 13 American soldiers and other civilians last Thursday. The USA responds to these attacks by firing 5 missiles near the area of Kabul airport.
More than 20 allied countries were available at an airport to evacuate people. Britain also has completed the evacuation of its citizens.
Still, many Afghans who are willing to leave the country are left behind.
Todays Taliban is not the same as the previous one. It is showing a moderate face to the world and talking about women protection but time will decide what is the real face of the Taliban.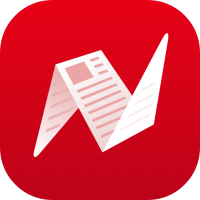 This is original content from NewsBreak's Creator Program. Join today to publish and share your own content.