Afghanistan is now under Taliban control. No one is actually able to conquer Afghanistan, to date. From Sikandar to America, everyone went with empty hands. Now one question will pop up in your head, what made the Taliban successful?
Taliban are people with no proper education and way of living. These people don't care about GDP and trade. They don't have industry and good road connectivity.
When Americans invaded Afghanistan to revenge terrorist groups which are responsible for the 9/11 terror attack, the Taliban fled away into the caves. Later, after years of wars and America's attempt to make democratic government failed miserably.
The first mistake the American government did, they stayed in Afghanistan for a longer period. Afghanistan was not land that is rich in oil or gold, it is covered all over by mountains and barren lands.
It's impossible to war against the Taliban who was people in rural areas, hiding behind the caves. Taliban is not fully military force. They are local farmers, pet keepers.
Taliban leadership was able to spread hatred about Americans, and it was impossible to win the war again the Taliban due to geographical difficulty and no road connectivity.
The second mistake America did is, they tried to make Afghanistan a democratic nation. Only people can make a country democratic. People in Afghanistan don't believe in democracy, they believe only in Islam. Americans tried hard both military and democratic level, but at last, failed.
Now Americans are moving their troops out of Afghanistan which is a good move. It is the wrong time for troops removal. You all know how the Taliban is going to take on Afghan people. Let's hope for the best.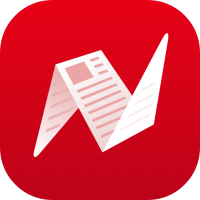 This is original content from NewsBreak's Creator Program. Join today to publish and share your own content.