Due to the scarcity of covid-19 vaccines, Javits centre and two other mass vaccination sites are going to be closed in New York.
New York governor Andrew Cuomo announced 3 vaccination sites will close for the next few days. This announcement happened after a vaccine shortage in New York City.
As we continue our mission to make the vaccine accessible in every community and to focus our efforts on the areas with lower vaccination rates, we are proceeding with the downscaling of mass vaccination sites so that we can shift resources to where they are needed the most," Cuomo said.
Vaccination centres will be shut down for few days at Javits centre, Suffolk county community college, Brentwood and sunny ulster will all close at end of the week.
Last week Cuomo announced a series of pop-up vaccination sites would operate in cities with low vaccination rates. With a commitment to give access all over the state.
Citizens are encouraged to utilize the "am I eligible tool" to registering for vaccination. It will help people to book vaccination slots.
The government is encouraging people to take the vaccination as soon as possible. delta variant cases have been increased from 10% to 23% in many parts of the city over the last week.
Even though this strain of the virus appears to be both more infectious and more dangerous, it appears to also be very responsive to the vaccine, "health official Varma said.
Only vaccination can stop overall damage due to delta variant hence every citizen must take covid-19 vaccination.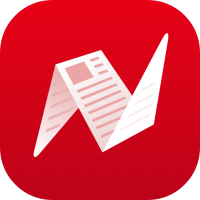 This is original content from NewsBreak's Creator Program. Join today to publish and share your own content.