Money is the most important thing in this global world. When you are born, you born with your family financial status. A good earning family give the newborn better opportunities and facilities. Rest cry and blame God for their poorness.
Life is all about money. You will find everyone is going behind it. Here I'm sharing some worthy and practical tips, which will help you save a lot of money.
1. Make a list before visiting Market
Check your kitchen and fridge. See what you have and if you can use them, no need to go to the market and buying them once again. Also, make a list before visiting the market and don't buy out of the list.
2. Start using a free platform to entertain yourself
Want to see the movie, go to torrent download it. Don't waste purchasing it. You will get movies online on YouTube and telegram for free.
3. cancel unwanted subscriptions
Don't take a subscription for everything. It runs your pocket. OTP platforms are making huge money by wasting our time. Cancel all subscriptions including Netflix and Hulu.
4. Start giving time for your health
You can save a lot of money if you are physically fit. You don't have to pay for insurance plans and a doctor. You will be safe and happy.
5. Don't buy supplements instead go for fresh vegetables and fruits
Don't rely on the supplement for vitamins. They are a waste of time. Instead, try to buy natural food and vegetables. It saves money and keeps the doctor away.
6. Use public transport and walk as much as you can
It saves petrol and money. Walking is the best exercise for burning fats. You can also do cycling instead of using the bike.
7. Close lamps and save electricity and water
Try to save both resources. You will get less electricity bill. Saving water helps the environment and recycling help to create a continuous supply.
Saving money is important there are many ideas but the above ideas are practical. Try them and don't forget to give me feedback.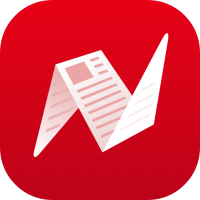 This is original content from NewsBreak's Creator Program. Join today to publish and share your own content.