DETROIT, MI - You are cordially invited to a Murder Mystery Dinner at The Harper House Detroit Airbnb on September 18, from 7 p.m. to 11.30 p.m. A sumptuous dinner is not the only thing that you can enjoy, please prepare yourself for a surprise that they offer in the middle of your dinner. It's about time to enjoy a concoction of chaos, crime, and cocktails in the Caribbean.
Murder Mystery Dinner is an interactive game where all the guests should play their given roles when the event has started. The characters will be assigned before the day, so guests will have the option to attend this event dressed as their character. You may come by yourself or bring your couple and friends in order to uncover the greatest mystery of the night which happens in the middle of a tranquil dinner.
The event will be held at The Harper House Detroit Airbnb, those who wish to stay overnight will be accommodated with a first-come-first-served system. You can prepare everything the day before and make yourself comfortable in The Harper House, a newly renovated 3-story, 105-year-old home in Highland Park.
A variety of menus will be served throughout the evening such as salad, roasted potatoes, waffles, dinner rolls, dessert, signature cocktails, and more. A bar that provides juice, coffee, and tea will also be available. All of the guests are required to arrive at 7 p.m. before the event begins 30 minutes later. The dinner will take about straight an hour. 8.30 p.m. is the time where the fun begins as all the guests have the solve the mystery about a sudden murder within three hours. Are you ready to spend a night full of thrill? Click here for more details about the event.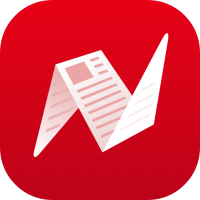 This is original content from NewsBreak's Creator Program. Join today to publish and share your own content.