DETROIT, MI - Who doesn't know about tacos? This traditional Mexican dish with a tortilla and a bunch of filling has never failed to put a smile on our faces. Taco brings joy in a small-hand-sized form. Let's check out these places in Ferndale where you can get a delicious taco!
1. Imperial, 22828 Woodward Ave Ferndale.
Imperial offers a selection menu of their favorite style tacos inspired by food trucks. If this is your first time here, don't miss out on the chance to try a little of everything. Starts with fresh Chips and Salsa, followed by Barbacoa Tacos that are perfectly tender and flavorful, Al Pastor, Nachos that are served with three different types of meat, accompanied by classic lime margarita, and ends with Churros. You can get a vegetarian option as well.
2. Regina's Mexican Food Truck, Downtown Ferndale.
Trying something new will always be exciting. Regina's Mexican Food Truck gears up their creativity and ability to create something unordinary like Mushroom Tacos, Hibiscus Tacos, and Stew Tacos. All of the tacos come in traditional double corn tortillas and cilantro with onion topping that will bring delight to every bite you take. Even though they invented something new, they are staying true with the authentic Mexican tacos.
3. Bobcat Bonnie's Ferndale, 240 W Nine Mile Rd Ferndale.
Enjoy a patio brunch in Bobcat Bonnie's Ferndale, a hipster, trendy, and colorful eatery located in Downtown Ferndale. Not only tacos, but they also offer something else for everyone such as fried chicken tater tots, jalapeño burgers, and more. Their selection of drinks will make your experience here more enjoyable. You may order Bloody Mary or Jessica Rabbit which is unique as the flavors are blended.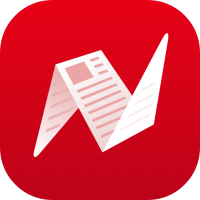 This is original content from NewsBreak's Creator Program. Join today to publish and share your own content.