DETROIT, MI – The Detroit-Wayne Crisis Intervention Team Program's primary purpose is to facilitate understanding, development, and implementation of Crisis Intervention Team programs based on the "Memphis Model".
Consists of an unincorporated membership, it aims to promote and support collaborative efforts to create and sustain more effective interactions among law enforcement, mental health and addiction professionals, individuals who live with mental illness or addiction disorders, their families, and other advocates.
It also fights to reduce the stigma related to mental illness. The Gold Certified program works to accomplish this purpose by raising public and stakeholder awareness through education and outreach as well as establishing recommended standards for developing and implementing CIT programs.
The team also provides assistance to communities interested in developing CIT programs, not only by providing training but also by supporting research and evaluation of CIT programs.
It introduces an innovative first-responder model of police-based crisis intervention training, whilst promoting the safety of officers and the individual in crisis. The model was later developed to help persons with mental disorders or addictions access medical treatment instead of processing them in the criminal justice system.
This response is hoped to reduce some costs since community-based mental health treatment costs only $10,000 a year while putting an inmate with mental illness in jail costs $31,000 a year in Detroit.
The program works with several core components. First is a broad-based grassroots community collaboration to build relationships and break down silos between organizations and stakeholders.
The second is an accessible and responsive crisis system. The third is the training for law enforcement to the first responders. The program delivers a 40-hour training curriculum designed to be taught by local specialists. Other components related to training are behavioral health staff training and participation of family or consumers or key advocates in the training to improve crisis services.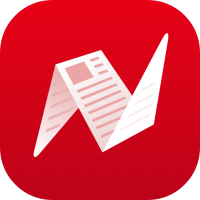 This is original content from NewsBreak's Creator Program. Join today to publish and share your own content.