DETROIT, MI – Looking forward to the after-hours when you can just chill on the couch with your TV remote? Check out these classic romantic flicks set in Detroit for you to enjoy!
Mr. Mom (1983)
Mr. Mom tells the story of a discharged Detroit automotive engineer becoming a stay-at-home dad with three young children while his wife returns to a career as an executive at a big advertising agency.
The 20th Century Fox movie was directed by Stan Dragoti and produced by Lynn Loring, Lauren Shuler, and Aaron Spelling. It stars Michael Keaton, Teri Garr, Ann Jillian, Christopher Lloyd, Jeffrey Tambor, and Martin Mull.
Bird on a Wire (1990)
Funny with a dash of action, Bird on a Wire follows a former hippie who crosses path with her presumed dead fiance that was using a new identity after helping to convict a drug dealing FBI agent.
Directed by John Badham and starring Mel Gibson and Goldie Hawn, the movie starts its plot in Detroit, Michigan although being shot mainly in British Columbia, Canada.
True Romance (1993)
The star-studded True Romance features Christian Slater and Patricia Arquette as its leading cast, with Dennis Hopper, Val Kilmer, Gary Oldman, Brad Pitt, and Christopher Walken in supporting roles.
Directed by Tony Scott and written by Quentin Tarantino, the movie's plot revolves around the main leads as newlyweds on the run from the Mafia after accidentally stealing a shipment of drugs.
My Life (1993)
Starring Michael Keaton and Nicole Kidman and directed by Bruce Joel Rubin, the PG-13 rating tells the story of a man who lives the dream life with a beautiful pregnant wife and the perfect job after moving away from his family in Detroit. He gets diagnosed with terminal cancer and later rediscovers himself while making videos for his unborn son.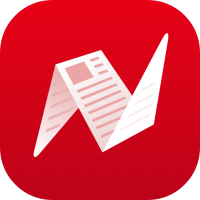 This is original content from NewsBreak's Creator Program. Join today to publish and share your own content.