DETROIT, MI – Detroit Public Schools Community District is going to be available at Eastern Market, Shed 4 to share information on fall enrollment, family resources, and legislative efforts every Sunday from 10 a.m. until 4 p.m. You can also expect several giveaways from the organization.
This activity is an initiative by the Government & Community Affairs team. The division is tasked with the responsibility to engage, equip, and empower District staff and families to advocate for adequate and equitable K-12 education policy.
The department mainly focuses on grassroots advocacy, community engagement leader program, and especially legislative agenda, the focal point of its community building and consensus.
The Government & Community Affairs of DPSCD recently announced in early July that a $17 Billion dollar school aid budget has passed both chambers as the result of their collaborative efforts with the Michigan Legislature and Governor on June 30, 2021.
The historic and timely investment in public education of Michigan reflects the result of months of advocacy and outreach from the department. It is expected to close the equality gap by making the minimum and target foundation allowance equal.
This goal is hoped to be achieved by making the majority of Michigan schools receive that same base level of funding at $8,700. Due to this increase of that funding for K-12 education, DPSCD is allowed to increase its allotment per pupil from $8,142 per student to $8,700 per student.
Visit the DPSCD's booth at the Eastern Market during your Sunday visit or check out their website to get more information about its Government & Community Affairs.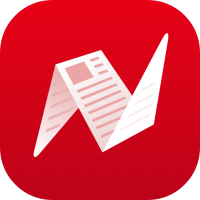 This is original content from NewsBreak's Creator Program. Join today to publish and share your own content.