DETROIT, MI - Progressive Art Studio Collective (PASC) is proud to present an exhibition called "From Periphery to Center" that features the artwork of artists in their design studio with developmental disabilities and mental health issues and it is said to be the first one in Detroit and Wayne County. The exhibition will take place on September 9 from 5 p.m. to 8 p.m.
"From Periphery to Center" will be the first exhibition for most of the artists whose ages range from mid-thirties to the late seventies. Over 25 artists will showcase their artwork in a wide variety of styles, different sources of inspiration, and approaches in the making. Sherri Bryant, Latashia Culver, Ivory McKinley, Keisha Miller Victoria Nada, Deborah Osteen, and other artists will participate in this exhibition.
You will get to see a variety of artwork in different ranges from thick expressionist paintings to archaeological sculptures. This exhibition aims to acknowledge the talent of PASC as artists and disabled people who are often overlooked and misunderstood in society. The title itself represents a shift for these artists from their position outside the art world to a place where they're free to express themselves and show the world what they're capable to do.
Since January 2021, PASC has been working with disabled artists. They provide some programs that support adults with developmental disabilities and mental health issues to build professional art careers and advance their artistic practices as an individual. It is a platform to explore their potential through innovative and responsive art programs. No prior art experience is necessary to join PASC. Anyone can be an artist in this program.
Sign yourself to admire the work of PASC artists by purchasing the ticket for free at https://www.eventbrite.com/openingreception. For more details about the exhibition, please refer to https://designcore.org/event/from-periphery-to-center/.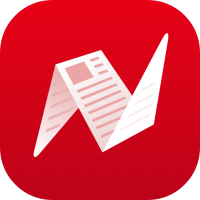 This is original content from NewsBreak's Creator Program. Join today to publish and share your own content.