DETROIT, MI - Join a panel discussion about the role of the five senses in shaping centering environments and expand your network in Healing Through Design, presented by Design Core Detroit as a part of their Month of Design's programs. The discussion will take place on September 1, 2021, at The Color from 7 p.m. to 9 p.m.
Isabelle Weiss and Leslie Ann Pilling will moderate this discussion. Through this discussion, you can share your perspectives on color, acoustic, lighting, object, and scent experience in order to shape therapeutic, calming, and centering environments by making good use of the five senses. Three panelists will be featured in this session, they are Elizabeth Salonen, Zackery Belanger, and Parker Lynch. Elizabeth Salonen works on several projects for international brands, ranges between product, furniture, interior, and graphics. Then we have Zackery Belanger who is a physicist working in acoustic architecture. While Parker Lynch works as the CEO OF HedgeHog Health.
Besides sharing your preference, you can have the opportunity to view installations featured throughout the space that connects to the concept of the panel discussion. With a series of partnerships between several Detroit Design Network members and Design Core Detroit, this event will help you to seek and expand your network to a greater community. Inspiring designers are encouraged to join this panel discussion.
Don't miss out on this chance because Healing Through Design only comes once a year, in this month. If you have any questions about the discussion above, please visit https://designcore.org/event/healing-through-design-the-role-of-the-five-senses-in-shaping-intentional-environments-2/?_sf_s=healing+through+design. For the confirmed schedules about Month of Design, you may refer to https://designcore.org/month-of-design/detroit-month-of-design-schedule/. Let your creativity speaks louder!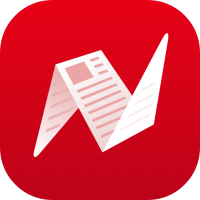 This is original content from NewsBreak's Creator Program. Join today to publish and share your own content.