DETROIT, MI - Summer comes with an overbearing heat. It makes us want to fight the heat and cool down a little bit. Having a shaved ice can be a great option. Make sure to check out these places in Detroit that serve great shaved ice, making you wanting for more.
1. Detroit Water Ice Factory, 1014 Woodward Ave Detroit.
Detroit Water Ice Factory offers more than 20 delicious flavors of water ice that you can choose from. They will serve the ice in an iconic orange cup. A nice place to stop by and get yourself a nice delicious cold treat. You have to try their Motown Mash and something from Popcorn Selections. Before making a decision, the staff will let you taste some samples. They will make sure that 100% of profits go back to charity. Let's raise a cup of water ice for that!
2. Myomee Coffee & Dessert Cafe, 27566 Northwestern Hwy Southfield.
A perfect spot for dessert that brings Asian taste with their matcha and red bean combo. Myomee Coffee & Dessert Cafe offers you a pretty big selection of shaved ice, roll cakes, Korean drinks, sweets, and also snacks. They will offer you a super luxurious bowl of creamy cereal with lots of delicious toppings. The portion itself can feed about 3-4 people, so bring your friends and share this sweet experience.
3. Meet Fresh, 32701 John R Rd Madison Heights.
Established in 2007, Meet Fresh is known as a classic Taiwanese dessert chain that serves shaved ice and sweet dessert soups with traditional ingredients like grass jelly, red bean, taro root, and more. They have something for everyone here. You can have a mochi while enjoying their dessert. If this is your first time, you can go with Red Bean Soup Signature since it's their most recommended menu.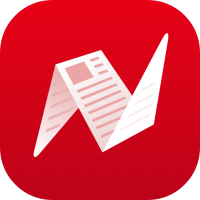 This is original content from NewsBreak's Creator Program. Join today to publish and share your own content.