DETROIT, MI - Do you have what it takes to join this scavenger hunt? Well, all you need is your mobile device, internet connection, and the ability to solve the puzzles. Puzzling Adventures invites you to have fun at Detroit One Team Scavenger Hunt. You can participate in a group, as a couple, or even individually.
You don't need to make a reservation first to join the fun because this scavenger hunt is using a self-guided system, which means you can play at any time on any day. During this game, you will be guided to a series of locations where you are required to answer the questions or solve puzzles to receive the clue or next instructions.
Everyone of all ages can participate in this race and compete with other groups since their adventures are crafted to be informative without missing any fun to entertain people. They are also thoughtful enough to make some of their adventures to be wheelchair and stroller-friendly.
Usually, it takes 2 hours to complete the mission. However, it all depends on the location since each location may offer a different level of difficulty which requires more time to take. Though you can start at any time, they recommend you to go out during daylight hours because everything looks visible during the day.
The ticket price is applied per team, not per person. You can create a team of two, three, or even four to make a better experience. Purchase your ticket here and visit their site if you have any questions about the event.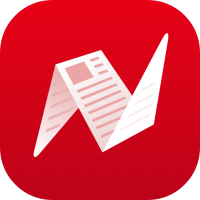 This is original content from NewsBreak's Creator Program. Join today to publish and share your own content.