OAKLAND, MI - No one probably is unfamiliar with donuts. This sweet dessert makes people craving for more. Whether glazed in caramel or stuffed with custard cream, it can't go wrong. Check these places in Oakland County that serve some great donuts!
1. Pete's Oven Bakery, 5083 Midland Waterford.
Pete's Oven Bakery goes with some crispy classic donuts. If you have lived in Detroit for a long time, this place perhaps can bring all the memories you had when you were a little kid because their donuts just taste the same as how you remember them to be. Are you ready to stroll down a memory lane in Pete's Oven Bakery?
2. Avon Donuts Inc., 45324 Woodward Ave Pontiac.
Established in 1980 by a family, Avon Donuts Inc. has been making good donuts in the old fashion way that won't disappoint you. All the donuts are made from hand-cut dough to frosting so their customer can have a fresh donut made every morning. There are about 30 different flavors to choose from, but be ready to sacrifice some since popular donuts are more likely to be sold out in the morning.
3. Duck Donuts, 2920 W Maple Rd Troy
Duck Donuts is specialized to sprinkle some happiness through their warm and sweet donuts that are made just for you. Not only ordinary donuts, but they also offer a breakfast sandwich on donuts drizzled with maple icing along with bacon sprinkle. You may also taste their donut sundae when the heat is overbearing. Enjoy the sweet and savory taste of donuts, only on Duck Donuts.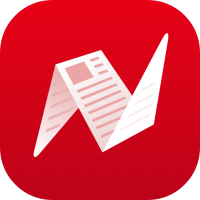 This is original content from NewsBreak's Creator Program. Join today to publish and share your own content.