DETROIT, MI – The Old Car Festival in Greenfield Village, Detroit, is held annually by The Henry Ford, and this year on September 11-12, it will be introducing its first Women at the Wheel celebration.
Hundreds of antique vehicles from the 1890s through 1932 come from across the country to celebrate the birth of its industry at the Motor City. The two days Old Car Festival brings not only ragtime America and the Jazz Age to life, but also street food, music, and dancing.
Acknowledged as America's longest-running antique car show, the festival also features Gaslight Parade of Cars, dancing with the River Raisin Ragtime Revue, a Dixieland-style parade, and fireworks finale.
This year, to honor the 101st anniversary of the adoption of the 19th Amendment, it also introduces Women at the Wheel. Explore how the suffragettes earned their freedom of mobility and seized opportunities when it was limited.
In 1920, the 19th Amendment to the U.S. Constitution finally granted American women the right to vote. However, the effort for this formal approval had been ongoing since the mid-1800s and the automobile industry played a big part in it.
A series of statewide automobile tours organized by the Illinois Equal Suffrage Association for the first time in the summer of 1910 and before long, the cars had become a symbol of freedom for American women.
You can learn more about this movement during this year's Old Car Festival. However, due to the pandemic and limited staffing, The Henry Ford requires member reservations or pre-purchase of tickets.
Become a member or purchase your tickets here.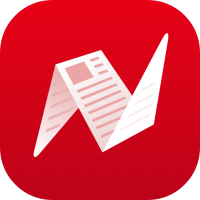 This is original content from NewsBreak's Creator Program. Join today to publish and share your own content.