DETROIT, MI – We the People of Detroit, a nonprofit dedicated to community coalition building, is calling the residents of Detroit to sign a Water Affordability Pledge.
True to its goal to the provision of resources that inform, train, and mobilize the citizens of Detroit and beyond to improve their quality of life, the organization aims to provide access to clean, safe, and affordable drinking water for good individual health and public health.
A report that was published before the pandemic revealed that more than a third of households across the nation will not be able to pay their water bill by the end of 2022.
The American Civil Liberties Union did research on Detroit and found that during the COVID-19 pandemic, 93% of water shutoffs due to the nonpayment of water bills in Detroit have been affecting communities with 75% African American residents among the affected throughout 2019 to 2020.
When it comes to the pandemic, according to Henry Ford Global Health Initiative, patients who live on blocks that experienced water shutoffs were more likely to be diagnosed with a water-associated illness.
The Water Affordability Platform was born out of a set of goals and principles, and a vision of equitable and affordable water access, initiated by multiple organizations, including We the People of Detroit.
The principles include that water affordability must be modeled after a sliding-scale, income-based rate system, such as Roger Colton's 2005 Water Affordability plan prepared for the City of Detroit.
To support this movement, residents are invited to sign the pledge form that can be downloaded here and send it to Kristy Meyer, Freshwater Future Associate Director, kristy@freshwaterfuture.org.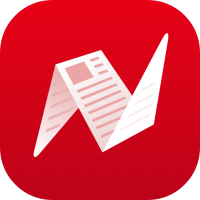 This is original content from NewsBreak's Creator Program. Join today to publish and share your own content.