DETROIT, MI – The National Alliance on Mental Illness, the nation's largest grassroots mental health organization, will be hosting NAMIWalks Your Way Michigan this Saturday, August 28, 2021, 28 on Belle Isle Park, Detroit, Michigan 48207.
Dedicated to building better lives for the millions of Americans affected by mental illness, NAMI plans to raise $185,000 through this event. The walk will be joined by approximately 484 participants in 71 teams.
Since the beginning of the pandemic, one in three U.S. adults is reported to be experiencing depression or anxiety. Programs and advocacy related to mental health are increasingly in demand.
In full compliance with the local health department COVID-19 guidelines, NAMIWalks Your Way will be held in person in Detroit, Grand Rapids, and Marquette.
In-person participants will run their course from Belle Isle Park from 8 a.m. to 12 p.m. Enthusiasts are encouraged to participate in NAMIWalks Your Way through social media if they cannot attend the event directly.
Virtual participants can walk 7,000+ steps for a 5K their way, or on the treadmill or stationary bike. A socially distanced stroll in their neighborhood or a simple virtual bake-off with their team is also an option.
They can also plan a craft day with their kids or simply showing off their self-care routine, like yoga, gardening, or knitting.
The most important part is to document these activities on their chosen social media platform using the hashtags #NotAlone #MentalHealthForAll and #MINAMIWalks2021. They are also advised to include the link to the fundraising page.
Visit this web page to register or to donate to the event. For more information, drop by the NAMI Michigan office at 401 S. Washington Square, Ste. 104, Lansing, MI 48933 or send an email to Chiara Sims at csims@namimi.org.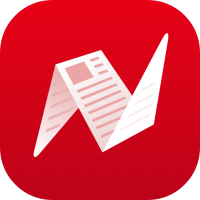 This is original content from NewsBreak's Creator Program. Join today to publish and share your own content.