DETROIT, MI - How do you like your steak to be? Is it rare, medium-rare, or well done? It's time to level up your steak experience at these three steakhouses in Detroit that are ready to sizzle their way to you.
1. Prime and Proper, 1145 Griswold St Detroit.
They provide an unforgettable experience through genuine hospitality, unrivaled attention to detail, and of course, the high quality of the product. Prime and Proper successfully interpret classic American Steakhouse with their phenomenal steaks. The steaks are well cooked along with bearnaise sauce that goes well with it. Complete your perfect dining with a mocktail they make for you.
2. The London Chop House, 155 W Congress St Detroit.
Named as one of the Ten Best Restaurants Nationwide in 1960 by James Beard, The London Chop House maintain their pride and quality by giving their customer an unforgettable experience every time they came by. The steak, the service, and the atmosphere never failed to impress them. Enjoy your steaks accompanied by a live band with a great ambiance that somehow brings a romantic feeling.
3. Marrow, 8044 Kercheval Ave 1B Detroit.
Marrow is Detroit's first neighborhood butcher shop that doubles as a restaurant as well. They are famous for the roasted marrow that comes with little profiteroles that are a little sweet, topped with caramelized onion and pepper jelly. An amazing combo of fatty, sweet, savory flavors. Before you come here, make sure that you have an extra stomach because the menu will be served in a large portion. You can make a reservation online and choose your course on their website.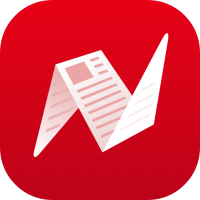 This is original content from NewsBreak's Creator Program. Join today to publish and share your own content.