DETROIT, MI — Alerje, created by an app developer team from Detroit, secured support from the Michigan Economic Development Corporation to further develop its health management platform that helps allergy patients.
Approximately 220 million people worldwide suffer from severe food allergies, and Javier Evelyn is one of them. The former sales and management leader for an independent insurance agency, founded Alerje in 2016 to help fellow sufferers.
'
He decided to abandon his career after experiencing inconvenience in using the Epinephrine Auto-Injectors and explaining his condition to people, even to medical personnel. EpiPens is a basic necessity for most allergy patients, but they are expensive, easy to forget, yet hard to carry.
To further develop his product, Evelyn approached TechTown Detroit, and MEDS Smartzone, through a series of mentorship, introductions with investors and experts, as well as program pitch assistance. With the provided resources, Evelyn applied for a $7,000 Business Accelerator Fund grant that later helped him to secure Alerje's first IP.
The team later collaborated with Ann Arbor Spark and Invest Detroit to prepare for the 2017 Accelerate Michigan Innovation Competition where Alerje took third place at the competition and secured a $50,000 grant.
The team continues its allyship with Invest Detroit that helps Alerje to enhance and refine its financial model and spreadsheet, as well as introducing the product to key angel and early-stage investors.
"It's encouraging to see angel and early-stage investors, and organizations like the MEDC, take the time to invest in high-tech startups that have a chance to influence health outcomes for millions of people living with severe food allergies," said Evelyn. "We've experienced so much success already thanks to the ecosystem that exists in Michigan, and I'm excited to see where Alerje can go from here."
With this support and resources, Alerje is now able to further improve the quality of life of patients through its new features that share information on healthy allergen-safe recipes and a food label scanner. In addition, the app is now able to track the expiration date of users' EpiPens and medications.
The team is working on further advancement of Alerje's overall platform by developing a smartphone case that includes an epinephrine auto-injector. The app will notify 911 operators, family members, and caregivers upon removal of the injector.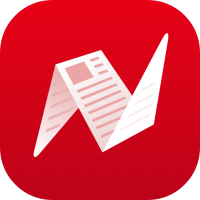 This is original content from NewsBreak's Creator Program. Join today to publish and share your own content.