WAYNE COUNTY, MI - Residents of Wayne and Washtenaw County that have been affected by recent floods due to the rainstorm on June 25-26 are eligible for temporary food assistance for eligible low-income families and individuals.
Provided by the Department of Health and Human Services, the assistance will be available for those who apply and attend the in-person interviews between August 12–19. Applicants are required to bring some form of identification, such as driver's license, state-issued ID, military ID, or school-issued ID, and their Social Security Number.
They are also encouraged to show their utility bills, tax bills, and proof of residence. However, proof of citizenship or alien status is not required. Households that already received food assistance benefits or SNAP are not eligible for the assistance. Please note that masks are required inside of the facility.
Each applicant will represent one household in need, proving that their household is in residence and affected by the recent flooding. The damage can range from destroyed food supplies, injuries, home or business premise physical damage, evacuation and temporary shelter expenses, to loss or no access to income or assets.
The one-time benefit will be calculated based on adding the household's take-home income and accessible liquid resources. The result will then be substracted with the unreimbursed disaster expenses as determined by MDHHS. Eligible households' income should not exceed the limit during the disaster benefit period.
For example, each household with eight family members having a $4,506 monthly income will be eligible to receive a benefit amount of $1,408 maximum.
To access their approved aid, each household will receive a Bridge Card to redeem their food assistance benefits at appointed retail stores and farmers' markets.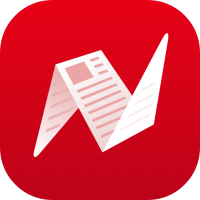 This is original content from NewsBreak's Creator Program. Join today to publish and share your own content.