DETROIT, MI - Detroit Public Schools Community District is welcoming the new 2021-2022 school year by hosting a kick-off event, Back-To-School, on Saturday, August 28, 2021, from 10 a.m. to 3 p.m.
The event will be held at three separate locations in Detroit. The locations are East English Village Preparatory Academy at 5020 Cadieux, Detroit, MI 48224; Western International High School at 1500 Scotten Street, Detroit, MI 48209; and Randolph Career and Technical Center at 17101 Hubbell Street, Detroit, MI 48235.
Open to all members of the communities, the event is offering a great chance to learn about the programs and offerings from the schools, plus fun activities, games, food, and giveaways for the whole family. Several event partners will also provide exceptional student education support, immunizations, health screenings, and even haircuts.
Parents can consult with enrollment specialists to ensure the right schools and programs for their children. Onsite enrollment is also available for PreK, K-12, and Exceptional Student Education programs.
The Detroit Public Schools Community District aims to empower the students and their families through more than 100 schools within the district, dubbed as Michigan's largest public education system. It combines excellent academics with extracurricular, health, and socio-emotional services tailored to suit each student's needs.
For more details on the available activities, click here. Families can also ask for assistance on the enrollment process by calling 313-240-4377 or call the Placement Team at 313-748-6363 for inquiries about Exceptional Student Education Enrollment.
The event is still open for new potential partners and vendors. Interested partners can contact Dana A. Hughes, ​​Executive Director, at (313) 873-7638 or dana.hughes@detroitk12.org, while vendors can contact Adam M. G. Kind, Project Manager, Partnerships Office, at (313) 873-6359 or adam.kind@detroitk12.org.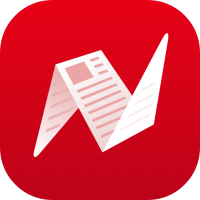 This is original content from NewsBreak's Creator Program. Join today to publish and share your own content.