DETROIT, MI - We Are Culture Creators will hold a dynamic musical festival rooted in traditional Anishinaabe cultures called VIBES WITH THE TRIBES. The event will take place on August 28, 2021, from 1 p.m. to 10 p.m. and it is said to be the first annual Native American music festival in the state of Michigan.
Founded by Reyes and Elizabeth Stone, We Are Culture Creators aims to give the up-and-coming youth Hip-Hop artists a loving and encouraging space. It is a media art collective and a label featuring some of Detroit's best young talent. The members serve up a performance from a different range, from classic boom bap to jazzy sounds rap, make them be known as Detroit's new wave of hip hop.
Through VIBES WITH THE TRIBES, We Are Culture Creator is working towards their goal to bring together the surrounding Native communities to have a good time and to embrace their cultures even more. The versatility of talent aspired by Native American soul, spirit, and creative energies will be the highlight of this event.
VIBES WITH THE TRIBES is welcoming every Indigenous artist and vendor by giving them a chance to participate in the festival where they are often overlooked someplace. A lot of musicians will jazz up the event, such as Fawn Wood, Def-I, Stuart James, Soufy, SUPPYNVRLYDIES, and many more.
The fun does not stop there because there will be a hand drum contest where the winners will be rewarded with cash and a gift bag. What are you waiting for? Time to groove and get your ticket here, do not let this opportunity come to a waste. Check the details here.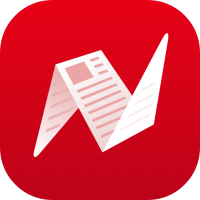 This is original content from NewsBreak's Creator Program. Join today to publish and share your own content.